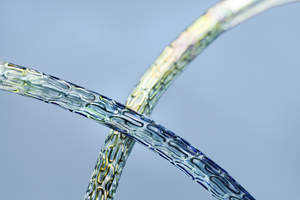 BIOTRONIK Orsiro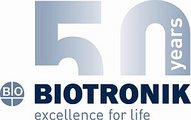 BUELACH, SWITZERLAND -- (Marketwired) -- 05/30/13 -- Primary end-point results from the BIOFLOW-II Clinical Study demonstrating the non-inferiority of the BIOTRONIK Orsiro Hybrid Drug-Eluting Stent compared to Abbott's XIENCE PRIME™. These results were presented in a late-breaking clinical trials session at the EuroPCR congress in Paris by principal investigator, Prof. Stephan Windecker, MD of University Hospital Bern, Switzerland.

BIOFLOW-II is a prospective, international, multi-center, randomized trial evaluating the safety and efficacy of Orsiro against XIENCE PRIME™. The primary endpoint is in-stent late lumen loss at nine months. Secondary clinical endpoints include Target Lesion Failure (TLF) defined as a composite of cardiac death, target vessel Q-wave or non-Q-wave Myocardial Infarction (MI), Coronary Artery Bypass Grafting (CABG) and clinically driven Target Lesion Revascularization (TLR). In addition to angiographic follow-up, intravascular ultrasound (IVUS) and optical coherence tomography (OCT) imaging were performed at nine months. Clinical follow-up took place at one, six and nine months and will continue annually for up to five years.

Between July 2011 and March 2012, 452 patients were enrolled in a 2:1 (Orsiro:XIENCE PRIME™) randomization at 24 European sites. At nine months, the results for the primary endpoint in-stent late lumen loss were 0.10 +/-0.32 mm in the Orsiro arm and 0.11 +/-0.29 mm in the XIENCE PRIME™ arm evaluated by an independent core laboratory and confirming the non-inferiority hypothesis (p-value for non-inferiority < 0.0001). No significant differences were reported for the clinical end-points at nine months including: TLF (4.8% for Orsiro vs. 5.3% for XIENCE PRIME™), Cardiac death (0.7% vs. 0.0%), MI (2.4% vs. 2.6%) and TLR (2.1% vs. 2.7%). Additionally no stent thrombosis was reported in either arm. All clinical events were adjudicated by a Clinical Events Committee (CEC). The OCT subgroup showed significantly better strut coverage for Orsiro (with 98.3% strut coverage for Orsiro vs. 97.5% for XIENCE PRIME™, p-value =0.042).

"The Orsiro stent met the primary non-inferiority endpoint of late loss at 9 months compared to the XIENCE PRIME™ stent, demonstrating effectiveness of drug elution from this bioabsorbable polymer," commented Prof. Windecker. "The platform also appears to be safe, with low rates of myocardial infarction and revascularization and no reported stent thrombosis. The low strut thickness and good deliverability of Orsiro is advantageous during complex stenting which is performed in current cath lab practice."