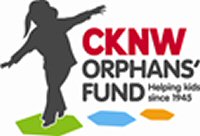 VANCOUVER, BRITISH COLUMBIA -- (Marketwired) -- 05/30/13 -- On February 27th, 2013 hundreds of thousands Pink Shirt Day supporters committed to "make some noise against bullying" and their message was heard. $275,000 was raised as a result of the campaign organized by the CKNW Orphans' Fund. Ten organizations have now been approved for funding for anti-bullying programs, including:


-- Boys and Girls Clubs of South Coast BC: Anti-bullying programs for 12 neighbourhood-based clubs in the lower mainland-- Big Sisters of BC Lower Mainland: Go Girls! Healthy bodies, healthy minds program-- Big Brothers of Greater Vancouver: In school mentoring program-- Canadian Red Cross of BC: RespectED violence and abuse prevention program-- Crisis Intervention and Suicide Prevention: YouthInBC.com building capacity program-- Kids Help Phone: Professional counseling for youth at risk-- Kidsafe Project Society: Young leaders program-- Leave out Violence Society (LOVE BC): Anti-bullying work through leadership and violence prevention committees-- Vancouver Opera Association: Stickboy, an opera for young audiences on the bullying cycle-- YMCA of Greater Vancouver: Alternative suspension program
The funds were raised from sales of Pink Shirt Day T-shirts through London Drugs and PinkShirtDay.ca, personal donations and corporate support including a large donation from presenting sponsor Coast Capital Savings.
The public service announcement for Pink Shirt Day 2013 can be viewed
here.
About Pink Shirt Day: In 2007, two Nova Scotia students decided to take action after witnessing a younger student being bullied for wearing a pink shirt to school. The students bought 50 pink t-shirts and encouraged schoolmates to wear them and send a powerful message of solidarity to the bully. CKNW was inspired by the story and to date have raised more than $650,000 for anti-bullying programs in British Columbia with the sales of Pink Shirt Day T-Shirts.
About CKNW Orphans' Fund: Dedicated to enhancing the lives of children with social, physical and mental challenges living in BC communities. We provide funding to both individual children and organizations for a variety of developmental needs, with an emphasis on therapies, educational bursaries and specialized medical equipment.


Contacts:
For media inquiries / contact information:
CKNW Orphans' Fund
Jen Schaeffers, Executive Director
604.306.5311
jen.schaeffers@cknw.com
www.CKNWOrphansFund.com / www.PinkShirtDay.ca