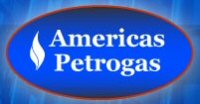 CALGARY, ALBERTA -- (Marketwired) -- 05/30/13 -- Americas Petrogas Inc. ("Americas Petrogas" or the "Company") (TSX VENTURE: BOE) announces the Company continued to execute on its investment plan on its oil and gas properties in Argentina.

Summary Financial and Operational Highlights

Selected financial and operational information is outlined below and should be read in conjunction with the Company's condensed interim consolidated financial statements and the related Management's Discussion and Analysis ("MD&A") for the quarter, which have been filed on SEDAR under the Company's profile at www.sedar.com and are also available on the Company's website at www.americaspetrogas.com. All amounts are in Canadian dollars unless otherwise stated.


--  Net income: $4,338,091 (attributable to owners of the Company) in the    first quarter of 2013 compared to a net loss of $3,812,288 for the    equivalent period of 2012.--  Net revenue: increased by $5,263,241 or 58% compared to first quarter of    2012.--  Oil sales volume: during the first quarter of 2013, the Company    continued to produce and sell oil primarily from its Medanito Sur    conventional block. During the first quarter of 2013, sales volume    averaged approximately 2,400 bopd (net), an increase of 41% over the    first quarter of 2012 of approximately 1,700 bopd (net).--  Operating netback: $13,166,815 ($60.88 per barrel) during the first    quarter of 2013 representing an increase of 86% or $6,084,657 over the    same period of 2012.--  Oil Plus benefits: in the first quarter of 2013, the Company recognized    approximately $3.4 million of Oil Plus benefits. This is in addition to    $1.3 million recognized in the fourth quarter of 2012, which has already    been received in 2013.--  Cash position: $37.1 million of consolidated cash, cash equivalents and    short-term investments as of March 31, 2013.                                                Three months ended March 31                                                       2013            2012--------------------------------------------------------------------------------------------------------------------------------------------------------Gross oil sales revenue                     $    16,449,646 $    11,627,807Operating netback(1)                        $    13,166,815 $     7,082,158Net income (loss) attributable toowners of the Company                       $     4,338,091 $    (3,812,288)Funds flow from operations(2)               $     9,874,030 $     4,789,281  Per share - basic and diluted             $          0.05 $          0.02Weighted average number of commonshares outstanding(3)  Basic                                         212,760,484     194,527,273  Diluted                                       216,952,633     205,356,603Cash flow from (used in) operating activities                                 $     5,465,257 $    (2,228,282)Capital expenditures                        $    27,296,150 $    21,682,804Average barrels sold per day                          2,403           1,697Average selling price per barrel            $         76.06 $         75.29Operating netback per barrel(1)             $         60.88 $         45.86                                                               December 31,                                             March 31, 2013            2012--------------------------------------------------------------------------------------------------------------------------------------------------------Working capital(4)                          $    30,342,938 $    51,974,194Equity outstanding(5)  Common shares                                 212,763,190     212,728,283  Stock options                                  11,786,843      11,821,750