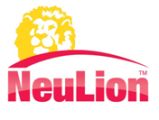 PLAINVIEW, NY -- (Marketwired) -- 05/03/13 -- NeuLion, Inc. (TSX: NLN), a leading enabler and provider of live and on-demand content to Internet-connected devices, today announced financial results for the three months ended March 31, 2013 (all amounts are in U.S. dollars).

For the Three Months Ended March 31, 2013:

•Revenue was $11.9 million in the first quarter of 2013, as compared to $10.4 million in the first quarter of 2012, an increase of $1.5 million, or 14%. •Cost of revenue, as a percentage of revenue, exclusive of depreciation and amortization, improved to 29% in the first quarter of 2013, as compared to 44% in the first quarter of 2012. •Operating loss was $(0.2) million in the first quarter of 2013, as compared to $(3.4) million in the first quarter of 2012, an improvement of $3.2 million. •Non-GAAP Adjusted EBITDA (as defined below) was $1.0 million in the first quarter of 2013, an improvement of $2.9 million, as compared to $(1.9) million in the same period a year ago, and Consolidated Net Loss improved by $3.2 million as compared to the same period a year ago.

"Management is extremely pleased with our financial results for the first quarter of 2013. The 14% increase in revenues was the result of strong organic growth. That increase in revenues was complemented by a continuing substantial improvement in both cost of revenue and Non-GAAP Adjusted EBITDA as we continue to closely monitor costs," said Nancy Li, Chief Executive Officer of the Company. "As consumers turn more and more to connected devices, such as iPad, iPhone, Android tablets and phones, gaming devices and connected TVs, NeuLion's technological leadership has made us the vendor of choice for content owners seeking to satisfy that demand. We continue to expect our role in this evolving marketplace to expand."

First Quarter Operational Highlights:

Professional Sports
Interactive video experience delivering live and on-demand video

•Powered Microsoft Xbox 360 applications for NHL GameCenter LIVE™ and NBA League Pass using NeuLion's streaming technology to deliver all live and archived games in HD at 60 frames per second. •Extended multiyear agreement with Major League Soccer, which has seen growth in subscriptions to MLS Live each and every year since migrating to NeuLion's technology platform. •Expanded partnership with Sportsnet to deliver the Grand Slam of Curling via an online streaming service with multiple monetization options through various cable operators across Canada or as a subscription-based service. •Added new smartphone support for Mixed Martial Arts fans, including the delivery of UFC.TV on Blackberry 10 and a fan-friendly mobile website for Bellator Fighting Championships.

College Sports
Athletic portal and online destination for fans

•Partnered with Pac-12 Enterprises to create a unified, videocentric digital platform for all Pac-12 universities. The NeuLion College Platform will allow the Pac-12 Digital team to foster innovation across a common technology platform with an aggregate audience, while member schools can focus on developing engaging digital content chronicling the accomplishments of their student athletics. •Developed "Big Ten Connect" for Learfield Sports Digital as an innovative second-screen experience during the 2013 Big Ten Men's Basketball Tournament. The app featured live radio broadcasts of every game, live scores and stats, ongoing Twitter coverage, photo galleries and video content including fan reactions, interviews and behind-the-scenes footage. •Launched NCAA March Madness 75th Anniversary campaign with Turner Broadcasting and MediaVest to encourage fans to vote for all-time favorite players, moments and teams throughout the tournament history at ncaa.com through NeuLion-powered banner ads, pre-roll videos, social media posts and custom content.