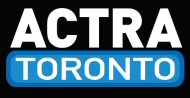 TORONTO, ONTARIO -- (Marketwired) -- 05/29/13 -- On Tuesday, June 4 Canadian Unions for Equality on Screen (CUES) will hold a news conference to release FOCUS ON WOMEN 2013 - the ground-breaking study on gender (in)equality in the Canadian independent film and television production industry.


What: FOCUS ON WOMEN Report Press conferenceDate/Time: Tuesday, June 4, 2013, 10:00 a.m.Location: TIFF Bell Lightbox, Cinema 3, 350 King St. West, TorontoPresenters: Ferne Downey, ACTRA's National President Rina Fraticelli, Executive Director, Women in View Dr. Amanda Coles, Report Author
The FOCUS ON WOMEN 2013 Report by CUES is the first comprehensive Canadian study of its kind. It examines employment of women at all levels of the screen-based production industry, both in front of and behind the camera - from production coordinators, grips, camera technicians and hairstylists to writers, directors and actors.
FOCUS ON WOMEN 2013 is the product of the efforts of representatives from industry guilds and unions including ACTRA, DGC, IATSE Locals 411, 514, 667, 669, 849, 873 and 891, NABET 700 - CEP, UdA and WGC working in collaboration with Rina Fraticelli of Women in View and Canadian academic, Dr. Amanda Coles of the Interuniversity Research Centre on Globalization and Work (CRIMT).
(i)Also on Tuesday June 4, 2:00 - 3:30 p.m. is the Higher Learning: Women in View - SEXMONEYMEDIA Panel 2013 at TIFF Bell Lightbox, Cinema 3, 350 King St. West. To reserve a free ticket for the panel please contact Christine Webber at
cwebber@actra.ca
.


Contacts:
ACTRA
Carol Taverner
Public Relations Officer
416.644.1519
ctaverner@actra.ca