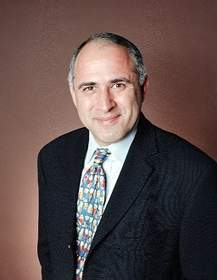 Sangeet Chowfla will become president and CEO of the Graduate Management Admission Council.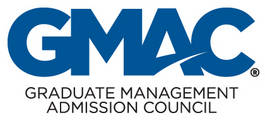 RESTON, VA -- (Marketwired) -- 05/28/13 -- The Graduate Management Admission Council (GMAC), the global non-profit council of the world's leading graduate schools of business and management, today announced the appointment of Sangeet Chowfla as president to succeed David A. Wilson, who has served for the past 18 years as both president and CEO. Chowfla will join GMAC as president in September and assume the CEO role on January 1, 2014.

Chowfla is a globally recognized and respected executive with deep experience in the technology, telecommunications and venture capital sectors. Beginning his career in New Delhi with IBM/IDM, Mr. Chowfla went on to spend 18 years with the Hewlett-Packard Company in positions in Europe, the Middle East, Asia Pacific and the U.S., culminating in his tenure as vice president and general manager of the Inkjet Media Division from 1995-2001. Chowfla then moved to Timeline Ventures as a partner in the venture capital partnership, where he participated in both acquisition and post-acquisition management efforts. In 2007, upon leaving Timeline Partners, Chowfla became the chief strategy officer and executive vice president of the Mobile Services and Global Market Units of Comviva Technologies, a leading Indian telecommunications software company. While at Comviva, Chowfla led multiple business units; dramatically improved revenue performance; drove Comviva's push into Mobile Financial Services, where it is now a top-three player; led the acquisition of an important Indian software developer; and expanded the company's global reach and presence, with offices in 15 countries and customers in more than 100.

Indian by birth, Chowfla is a U.S. citizen currently residing in New Delhi, India. He will relocate to Northern Virginia as part of assuming this new role. Chowfla took his BA in Economics from St. Stephen's College at Delhi University and his MBA, with focus on marketing and finance, from the Faculty of Management Studies, Delhi University. (See Chowfla's bio, below.)

"Sangeet Chowfla is just the kind of chief executive the GMAC board had in mind when we began our CEO search earlier this year," said James Bradford, outgoing chairman of the board of GMAC and dean and Ralph Owen Professor of Management at the Owen School of Management, Vanderbilt University. "His global business experience, his understanding of technology and its impact on consumers, and his understanding of the way companies must anticipate, plan for and actively engage in the changing global marketplace, are all skills GMAC will need moving forward. We couldn't be happier with the appointment, with the prospects for GMAC's future or with the person we have chosen to make those prospects a reality."

"I sought this opportunity because it has such great promise for leading a company with not only a great brand and a history of success, but also a company poised for greater success in the future. The Council -- the work it does and the products it makes -- has the potential every day to positively change someone's life," Chowfla said.