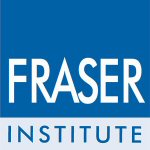 CALGARY, ALBERTA -- (Marketwired) -- 05/22/13 -- Sweden's universal health care system, which ranks among the world's best in terms of patient outcomes, offers critical lessons for Canada on reducing costs while improving health system performance, argues a new report from the Fraser Institute, an independent, non-partisan Canadian think-tank.

"Canadians are paying for the most expensive universal-access health care system in the developed world, but what we get in return ranges from mediocre to terrible," said Nadeem Esmail, Fraser Institute director of health policy studies and author of Health Care Lessons from Sweden.

"Sweden, on the other hand, is a fine example of a system that provides high-quality health care regardless of patients' ability to pay, and at substantially lower cost than Canada. Canada would be wise to follow Sweden's lead on cost-sharing, activity-based funding, and private-sector involvement."

Health Care Lessons from Sweden is part of a Fraser Institute series examining the way health services are funded and delivered in other developed countries. The nations profiled all aim to achieve the noble goal of Canada's health care system: universal access to prompt, high-quality treatment.

In comparing the Canadian and Swedish health care systems, the report notes that Canadian health expenditures (age-adjusted) were 36 per cent higher than Sweden's in 2009 (Canada's health spending as a share of GDP was the highest among all developed nations with universal-access health care). At the same time, Canadians are forced to endure poor access to medical professionals and medical technologies as well as some of the longest waits for medical care in the developed world.

Sweden's health policy framework differs from that of Canada in the following important ways:


--  Cost-sharing for all forms of medical services--  Some private provision of acute care hospital services--  Activity-based funding for hospital care--  Broad private parallel health care with dual practice--  Salary payment for physicians
"Sweden has a long history of promoting equality for all its citizens. In that light, it is valuable for Canada to examine how Sweden has structured its universal health care system. The Swedes clearly have valuable lessons to impart," Esmail said.
"A Swedish approach to health care in Canada would primarily require important changes to financial flows within provincial tax-funded systems and a greater reliance on competition and private ownership. It would not require a marked departure from Canada's current tax-funded, provincially managed, federally supported health care system."The report suggests the following Canadian health policy reforms based on Sweden's proven framework for providing high-quality, affordable, universal health care:
1. Activity-based funding models, possibly with competitive benchmarking employed to set fees.
Activity-based funding creates incentives for hospitals to treat more patients and to provide the types of services that patients desire, while global budgets (the dominant form of hospital funding in Canada) disconnect funding from service provision. Studies have shown that activity-based funding can lead to a greater volume of services being delivered, reduced wait times for patients, improved quality of care, more rapid diffusion of medical technologies and best practices, and greater overall efficiency.