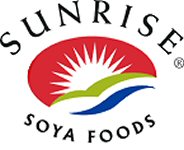 VANCOUVER, BRITISH COLUMBIA -- (Marketwired) -- 05/22/13 -- EDITORS/PRODUCERS:


--  Donations also available for your school & student related events--  High resolution event & product photos available--  Information & statistics available on the benefits of Omega-3 DHA in    children
Sunrise Soya Foods
, Canada's leader in traditional and innovative tofu and soy products, is thrilled to announce the official launch of its community based
Super Squeezies
School Donation Program
. Focused on the Metro Vancouver area for its initial launch, the
School Donation Program
offers free
Super Squeezies Omega-3 DHA Pudding Tubes
for student events and programs with a dedication to healthy lifestyle choices.
Thrilled with the incredible feedback and excitement from the initial trial, Sunrise is excited to now offer this program to an expanded number of students and organizations in their community.
Super Squeezies
, Sunrise's latest product, is the first dairy-free pudding in a tube and has been selected as a finalist for this year's
Canadian Grand Prix New Product Award
(i). Made using Canadian non-GMO soybeans, each tube is packed with
Omega-3 DHA
, important for brain, eye and heart health.
Super Squeezies
are
gluten-free
,
lactose-free
and
cholesterol-free
and contain no artificial colour, flavour or preservatives.
Introducing
nutritious food options
and encouraging
healthy eating
is a challenge for BC schools. The World Health Organization identified a health-promoting school environment as one of five key strategies for addressing the growing trends in obesity, as children consume 30% of their daily calories at school 1. With the recent attention to the fact that obesity rates in BC children have almost tripled in the last 25 years 2, Sunrise is excited to be able to offer this program as an option for Metro Vancouver schools committed to promoting
healthy lifestyles
.
"The
Super Squeezies
tubes were a fantastic treat for our culinary nutrition unit and they helped us eliminate concerns for our students with dairy and gluten intolerance. The kids enjoyed both the Chocolate Fudge and Strawberry Banana flavours out of the fridge and frozen from the freezer! These convenient snacks showed the kids that
healthy eating
is also delicious," says Shirley Wong, Culinary Instructor at Windermere Secondary School, Vancouver. "We were delighted to be a part of Sunrise's
School Donation Program
trial and appreciate the generosity of Sunrise in providing a healthy, nutritious snack for our students at Windermere."