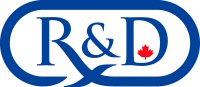 OTTAWA, ONTARIO -- (Marketwired) -- 05/23/13 -- For the third consecutive year, a KPMG study commissioned by Canada's Research-Based Pharmaceutical Companies (Rx&D) has determined that research and development (R&D) investments made by Canada's innovative pharmaceutical sector continue to be consistently underreported, by approximately 34 per cent for 2012. The report released today, entitled Summary of 2012 R&D Spending and Investments by Rx&D Members, is the result of information gathered by KPMG and presents a more fulsome picture of the industry's investment than the reports issued in previous years by the Patented Medicine Prices Review Board (PMPRB). It is anticipated that the 2012 report of the PMPRB will show this same trend.

"This report reinforces our industry's commitment to Canada and to Canadians. With $1.11 billion invested in Canadian life science for 2012, our contribution is significant and diversified," said Russell Williams, President, Rx&D. "We know that our work translates into a $3 billion dollar impact on the Canadian economy. That's 46,000 direct and indirect jobs and approximately 3,000 on-going clinical trials."

The Summary of 2012 R&D Spending and Investments by Rx&D Members provides a more accurate picture of the contributions made by Rx&D member companies in Canada. Further, the report demonstrates the need for the Government of Canada to take immediate steps to modernize the 26- year old criteria used by the PMPRB. The PMPRB must follow the existing regulations.

"If the Government feels it's important to report pharmaceutical R&D investments to Canadians then surely they have an obligation to immediately fix a methodology known to produce incomplete, inaccurate and misleading results year after year," says Williams.

Beyond the question of reporting, Williams emphasizes that the industry has been relatively successful at maintaining its level of investment despite a very challenging environment. He suggests that Canada will have to address concerning trends related to patient access to new medicines, regulatory burden and duplication and protection for intellectual property if we hope to continue to compete for international investment.

"We know the trend is heading in the wrong direction and we are committed to reversing it - but it won't happen in the absence of strong public policy," added Williams. "This report reminds us that Canada's life science future hinges on our ability to create and sustain an environment that encourages investment, with the right policy policies that allow us to compete globally and drive our knowledge-based economy."

"We look to the Government to ensure that we accurately capture our investment - which amounts to $3 million each and every day - and to support public policy initiatives that help secure more international investment in life science research and development for Canada," concluded Williams.

Recent real life examples of sector R&D investments not fully captured by the PMPRB's current methodology include:


-- $6.5 million from AstraZeneca Canada to support the establishment of the new NEOMED Institute life sciences research centre.-- Eli Lilly's contribution to a new $150 million Life Science Fund in Canada to enable the development of a new investment model that will support early stage drug development and benefit researchers, entrepreneurs, business partners and service providers in the province.-- GlaxoSmithKline's venture capital investment made in late 2012. GSK was one of the syndicate partners contributing a large amount of the $35 million total raised.-- Hoffmann-La Roche's investment over $190 million to establish a major global pharmaceutical development site. This project includes the creation of more than 200 new highly-skilled jobs.-- Janssen invested nearly $6 million in support of leading Canadian centres including the Vancouver Prostate Centre, the BC Centre of Excellence for HIV/AIDS, the Ontario Institute for Cancer Research, and other universities, research chairs, centres of excellence and research hospitals.-- Merck's commitment of $35 million to a Biosciences Fund that will fuel future pharmaceutical innovation, support early stage biotechnology companies and attract more life science investors.-- Pfizer Canada's $500,000 contribution to Alberta Innovates Health Solutions for the "Alberta Pfizer Collaboration Fund" to identify and support promising healthcare innovations with market potential, transforming medical discoveries into new drug therapies and health products.-- Sanofi Pasteur's $101 million investment in a vaccine research and development facility. This investment retains over 300 highly-skilled vaccine research positions.
Summary of 2012 R&D Spending and Investments by Rx&D Members is
available here
.
About Rx&D
Rx&D is the association of leading research-based pharmaceutical companies dedicated to improving the health of Canadians through the discovery and development of new medicines and vaccines. Our community represents the men and women working for more than 50 member companies which invest more than $1 billion in research and development each year to fuel Canada's knowledge-based economy, contributing over $3 billion to the Canadian economy. Guided by our Code of Ethical Practices, our membership is committed to working in partnership with governments, private payers, healthcare professionals and stakeholders in a highly ethical manner.
Add to Digg
Bookmark with del.icio.us
Add to Newsvine


Contacts:
Isabelle Robillard
Media Relations
613-236-0455 extension 831
irobillard@canadapharma.org