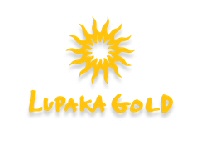 VANCOUVER, BRITISH COLUMBIA -- (Marketwired) -- 05/23/13 -- Lupaka Gold Corp. ("Lupaka Gold" or "the Company") (TSX: LPK)(LMA: LPK)(FRANKFURT: LQP) is pleased to announce that the Company's shareholders elected Mr. Hernan Barreto, Mr. Jaime Pinto, and Mr. Luquman Shaheen as new directors to the board of directors at its 2013 annual general meeting of shareholders (the "Meeting") held in Vancouver on May 16, 2013.

Eric Edwards, President and CEO of Lupaka states, "We are fortunate to be able to add such quality directors to the company's Board and are thankful for their willingness to serve. Lupaka Gold is now strengthened in its Peruvian expertise and relationships in industry and finance, and we look forward to working together to drive growth and value in Lupaka Gold."

Mr. Hernan Barreto has been Executive Chairman of Consorcio Peruano de Minerales, S.A. since October 2007, a privately-held mining and trading company, located in Lima, Peru, that provides consulting services to the mining industry focusing on the development of gold and base metals projects and the assessment of mining operations. Mr. Barreto has over 35 years of business experience in the mining and energy sector where he has chaired several companies and has worked as a senior executive officer for multi-million dollar public and private companies throughout Peru and Latin-America. Mr. Barreto is presently a director and Secretary of the Institute of Mining Engineers of Peru (IIMP) since March 2012. From March 2005 to March 2011, Mr. Barreto was a member of the Executive Committee and the Board of Directors of FERREYROS, the representative of Caterpillar in Peru with sales of over a billion dollars. Mr. Barreto received his Bachelor of Science degree in 1962 from Universidad Nacional Agraria, Lima, Peru, and a Master of Science degree in Chemical Engineering in 1965 from Massachusetts Institute of Technology, Cambridge, Massachusetts, United States. He has been a Fulbright and a Rockefeller Foundation Scholar and member of Sigma Xi and former member of American Institute of Chemical Engineering and National Society for Advancement of Science from the United States.

Mr. Jaime Pinto has been practicing law since 1982 and has been the principal partner of Pinto & Abogados Law Firm in Lima, Peru since October 2010. From August 2008 to September in 2010, Mr. Pinto was a partner at Lema, Solari & Santivanez, a law firm located in Lima, practicing corporate finance and restructuring, energy, telecommunications, privatizations and concessions. Mr. Pinto has been on the boards of mining and energy related companies in the past, and is currently Chairman of the Board of Mantaro Peru S.A which holds a large phosphate property in central Peru and is a subsidiary of a Toronto listed company. Mr. Pinto also represented Peru's Ministry of Finance at the Board of Executive Directors of the Inter-American Development Bank (IDB), headquartered in Washington, DC, between 2001 and 2007. Mr. Pinto obtained his Bachelor of Laws degree from Pontificia Universidad Catolica del Peru in December 1980 and his Masters in Law (LLM) from Harvard Law School in June 1982.