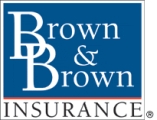 DAYTONA BEACH, FL and TAMPA, FL -- (Marketwired) -- 05/21/13 -- J. Powell Brown, Chief Executive Officer and President of Brown & Brown, Inc. (NYSE: BRO), today announced that Brown & Brown, Inc. has entered into a merger agreement to acquire Beecher Carlson Holdings, Inc. ("Beecher Carlson"), an insurance and risk management broker with operations that include retail brokerage, program management and captive management, from Austin Ventures, FSPM and a group of individual employee and non-employee equityholders. The transaction is expected to close in July of 2013 and is subject to customary closing conditions, including regulatory approval. The transaction will be a cash acquisition and is not subject to financing conditions.

Today, May 21, 2013, J. Powell Brown, J. Scott Penny, Regional President and Chief Acquisitions Officer, and Cory T. Walker, Senior Vice President and Chief Financial Officer of Brown & Brown, Inc., along with Beecher Carlson senior executive officers Steve Denton and Dan Donovan, will host an investor update conference call concerning this transaction. You are invited to listen to the call, which will be broadcast live on Brown & Brown's Internet site at 4:00 p.m. EDT. Simply log on to www.bbinsurance.com and click on "Investor Relations" and then "Calendar of Events." A presentation containing additional material regarding the transaction will also be available at this link.

If you are unable to listen during the live webcast, audio from the conference call will be available commencing two hours after the end of the live broadcast until midnight (EDT) on Monday, June 3, 2013. To access this replay, dial 1-888-203-1112 or 1-719-457-0820 and, when prompted, enter replay access code 8171635. Audio will also be archived on Brown & Brown's website, www.bbinsurance.com, for 60 days after the live broadcast. To access the website replay, go to "Investor Relations" and click on "Calendar of Events." Windows Media Player software and at least a 28.8 kbps connection to the Internet are required to access and listen to this broadcast.

Beecher Carlson Holdings, Inc., through its subsidiaries, had total annual net revenues for 2012 of $105.6 million.

As part of this transaction:

•Steve Denton, Beecher Carlson's current President, will be named a Regional Vice President of Brown & Brown, Inc. and will serve as the CEO of Beecher Carlson. •Dan Donovan, Beecher Carlson's current Chief Executive Officer, will serve as Executive Chairman of Beecher Carlson. •Messrs. Denton and Donovan will both be actively involved in the day-to-day operations of Beecher Carlson and will also join Brown & Brown, Inc.'s Leadership Council.

The large account division will remain intact, operating as Beecher Carlson under its current leadership based in Atlanta, Georgia. The middle-market retail offices in Oregon, Arizona and Mississippi will become part of the existing Brown & Brown Retail Division. The OnPoint programs will become a part of Brown & Brown's National Programs Division.