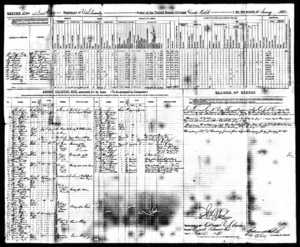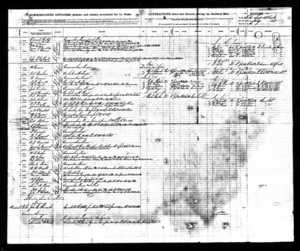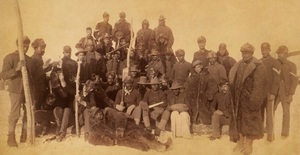 PROVO, UT -- (Marketwired) -- 05/23/13 -- Ancestry.com, the world's largest online family history resource, is celebrating the 30th anniversary of Bob Marley's hit song "Buffalo Soldier." The song commemorates African American soldiers' important part in expanding the American territories via their admirable "fight for survival." The family history site is making its records of these actual Buffalo Soldiers who inspired the song, available to the public, free of charge.

While the song was hugely popular, the men behind it were not. As the first African American U.S. Army units after the Civil War, the Buffalo Soldiers were some of America's unsung heroes until Bob Marley made their story famous.

"Bob Marley was obviously moved by the important role these first African American troops played in the history of America," said Dan Jones, VP of Content for Ancestry.com. "The 30th anniversary of the song's release is a perfect time to reflect on what their hard work did for this country and how their struggles inspired musical legends like Bob Marley."

Handwritten records reveal that life for the soldiers was difficult -- even by military standards. The troops were given used uniforms, guns that didn't always work and were not even issued shoes. When they arrived at the western battlegrounds, the troops found the forts to be in great disrepair, in need of rebuilding before the troops could even fight in battle. The records track the soldier's special assignments, promotions, reassignments, sicknesses and more.

Though African American regiments have existed since the Revolutionary War, it wasn't until the 9th and 10th Cavalry Regiment of the United States Army that they would receive the nickname of Buffalo Soldiers. During a skirmish with the Native American tribes the Buffalo Soldiers received the moniker that Bob Marley would later commemorate in his song. Although the tribes fought ferociously against the U.S. soldiers, almost the entire company of soldiers survived the battle. The Native Americans were impressed with the Buffalo Soldiers' tenacity, and as a sign of respect, they likened the Army units to a buffalo that will keep charging despite injuries or circumstance.