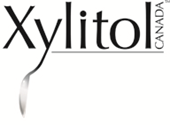 TORONTO, ONTARIO -- (Marketwired) -- 05/17/13 -- Xylitol Canada Inc. ("Xylitol Canada", or the "Company") (TSX VENTURE: XYL) today announces that it has released its financial and operating results for the three months ended March 31, 2013. Highlights of the results include:


-- For the three months ended March 31, 2013, sales increased by 22% to $1,103,003, compared to the three months ended March 31, 2012;-- For the three months ended March 31, 2013, gross profit increased by 15% to $373,679, compared to the three months ended March 31, 2012.
The Company continues to see quarter to quarter revenue growth. The growth is attributed to the Xyla™ brand of North American xylitol and Xyla™ products becoming more available throughout North America in many major grocery chains and Natural grocers. Xyla™ xylitol and Xyla™ naturally sweetened products are high quality sugar free and no sugar added products, respectively.
The full text of the Company's interim consolidated financial statements and related management's discussion and analysis ("MD&A") can be found at:
www.sedar.com
.
About Xylitol Canada Inc.
Xylitol Canada markets xylitol and xylitol based-products and is focused on becoming a major low-cost manufacturer of xylitol and related products, serving the global market from operations in North America. Xylitol Canada's business strategy is to leverage novel proprietary technology and processes to become North America's premier manufacturer of low cost, high quality xylitol from readily available environmentally-sustainable biomass. Xylitol is a natural sweetener which is marketed globally including Canada and the United States and is accepted by the American Food and Drug Administration, the World Health Organization and the American Dental Association. Xylitol contains 75% less carbohydrates and 40% less calories than sugar, has a myriad of oral health benefits including the prevention of tooth decay and is safe for diabetics. To date, wider spread use of xylitol has been limited by the lack of a reliable, low cost, high quality supplier.
Neither TSX Venture Exchange Inc. nor its Regulation Services Provider (as that term is defined in the policies of the TSX Venture Exchange) accepts responsibility for the adequacy or accuracy of this release.


Contacts:
Xylitol Canada Inc.
1-866-995-9952
IR@xylitolusa.com