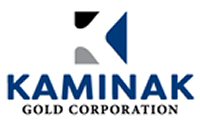 VANCOUVER, BRITISH COLUMBIA and DAWSON CITY, YUKON TERRITORIES -- (Marketwired) -- 05/17/13 -- Kaminak Gold Corporation (TSX VENTURE: KAM) and Tr'ondek Hwech'in are pleased to announce they have entered into an Exploration Cooperation Agreement (ECA) relating to Kaminak's Coffee Gold Project, which is located in the White Gold District, within the Traditional Territory of Tr'ondek Hwech'in, as recognized in their Final Agreement with the Government of Canada and the Government of the Yukon (July 16, 1998).

The ECA sets out a framework in which Kaminak and Tr'ondek Hwech'in agree to work together in a spirit of partnership to build a positive, and mutually beneficial working relationship with respect to the Exploration Activities that are being undertaken on the Coffee Gold Project claims. Specific objectives of the agreement are to:


-- Promote communication and foster a respectful relationship whereby Tr'ondek Hwech'in are adequately informed and able to provide input about the Exploration Activities being undertaken at Coffee and able to confirm their support for the Project-- Identify business opportunities for Tr'ondek Hwech'in associated with the Exploration Activities-- Establish a role for Tr'ondek Hwech'in in environmental monitoring associated with the Exploration Activities-- Enhance Tr'ondek Hwech'in's capacity, to participate in opportunities related to the Exploration Activities
Tr'ondek Hwech'in Chief Ed Taylor commented: "This agreement brings benefits to our community, provides support for our education and cultural activities, and ensures our environmental concerns are addressed. It also brings opportunities, training and employment for our people. We are pleased to partner with such a responsible mineral exploration company, and I thank everyone who played a role in finalizing this agreement."
Kaminak President and CEO, Eira Thomas, commented: "The signing of an ECA with Tr'ondek Hwech'in marks a significant milestone in the evolution of the Coffee Gold Project. Kaminak appreciates the long-standing, strong support it has received from Tr'ondek Hwech'in since initiating exploration activities at Coffee in 2009 and are pleased to be formalizing our relationship as the project advances towards our first preliminary economic analysis (PEA). While considerable exploration work remains to be done, this agreement re-affirms Tr'ondek Hwech'in's ongoing support for the Project, while at the same time, focuses on identifying and maximizing opportunities for Tr'ondek Hwech'in in the short and longer term."
The signing ceremony took place at 4:30 pm on Thursday, May 16th at Tr'ondek Hwech'in Community Hall in Dawson City, Yukon. Speeches during the ceremony were provided by: Tr'ondek Hwech'in Chief Ed Taylor; Eira Thomas, Kaminak President and CEO; Wayne Potoroka, Mayor of Dawson; and Rob McIntyre, President of the Yukon Chamber of Mines. Prepared statements were read on behalf of Ryan Leef, Yukon MP; and Sandy Silver, Klondike MLA.
Caution Concerning Forward-Looking Statements
Certain disclosures in this release, including management's assessment of the future potential of the Coffee Gold Project and future exploration programs, constitute forward-looking statements that are subject to numerous risks, uncertainties and other factors relating to Kaminak's operations as a mineral exploration company that may cause future results to differ materially from those expressed or implied in such forward-looking statements, including risks as to the completion of the plans and projects. Readers are cautioned not to place undue reliance on forward-looking statements. Except as required by law, Kaminak expressly disclaims any intention or obligation to update or revise any forward-looking statements, whether as a result of new information, future events, or otherwise.
Neither the TSX Venture Exchange nor its Regulation Services Provider (as that term is defined in the policies of the TSX Venture Exchange) accepts responsibility for the adequacy or accuracy of this release.


Contacts:
Tr'ondek Hwech'in
Clare Devenish
Communications Assistant
867 993 7136
Clare.Devenish@trondek.ca
www.trondek.ca

Kaminak Gold Corporation
Tony Reda
Vice President of Corporate Development
Toll Free: 1.888.331.2269 or Direct: 604.646.4534
info@kaminak.com
www.kaminak.com