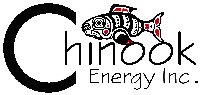 CALGARY, ALBERTA -- (Marketwired) -- 05/14/13 -- Chinook Energy Inc. ("Chinook" or the "Company") (TSX: CKE) today announced its first quarter financial and operational results and provided an operational update.

The Company has filed its unaudited consolidated financial statements for the three months ended March 31, 2013 and 2012 and related management's discussion and analysis ("MD&A") on the SEDAR website (www.sedar.com) and Chinook's website (www.chinookenergyinc.com).

During the first quarter of 2013 ("Q1") Chinook Energy Inc. ("Chinook" or the "Company") significantly increased its activity level in Canada with several oil focused drilling programs and initiated its 2013 program to resume drilling on the Bir Ben Tartar ("BBT") Concession in Tunisia.

Q1 2013 HIGHLIGHTS


--  Reduced net debt by 28% year-over-year and 11% from year end 2012.--  Net earnings were $4.5 million compared to a net loss of $17.1 million    in the first quarter of 2012.--  Cash flow from operations in the first quarter increased 12% to $0.10    per share from $0.09 per share in 2012. Inventoried Q1 Tunisian oil    production was sold in early second quarter, which pro forma increases    cash flow to $0.13 per share.--  Canadian drilling and completion operations resulted in initial    production rates of 1,050 barrels of net oil production per day and 1.5    million cubic feet of net natural gas per day or 1,300 net boe per day    in total.
FIRST QUARTER 2013 FINANCIAL AND OPERATING RESULTS
Q1 production averaged 10,860 barrels of oil equivalent per day ("boed") down approximately 7% from fourth quarter 2012 production of 11,636 boed and down approximately 20% year-over-year from 13,596 boed in the first quarter of 2012. Production volumes were weighted 58% towards natural gas which received an average price of $3.72 per thousand cubic feet, up over 60 percent year-over-year from an average price of $2.27 per thousand cubic feet in the first quarter of 2012. Oil production represented 33% of production and received an average price of $95.03 per barrel. Production declines in the quarter were attributed to the disposition of approximately 330 barrels of oil equivalent per day in Canada along with normal declines from several high rate horizontal wells at the BBT Concession that were brought onstream in the second half of 2012 which, due to timing delays, were not offset with new drilling in Q1.
Sales volumes lagged production in Q1 and averaged 10,006 boed with 88,000 barrels of oil (978 barrels of oil per day) held as inventory in Tunisia at the end of Q1. This inventoried production was sold in April at a realized price of approximately US$100.81 per barrel.
Cash flow from sales volumes was $21.5 million, or $27.9 million pro forma the April sale of inventoried Q1 oil production. Chinook's continued focus toward higher netback international and domestic oil opportunities along with a long anticipated, and much appreciated, recovery in North American natural gas prices increased Q1 pro forma cash flow by 45% year-over-year, notwithstanding the aforementioned 20% year-over-year production decline.