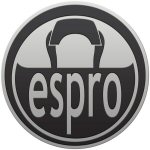 VANCOUVER, BRITISH COLUMBIA -- (Marketwired) -- 05/13/13 -- Espro announced today that they will collaborate with illy caffe, Intelligentsia Coffee and Tea, and their restaurant supply distributor Chicagoland Beverage, to demonstrate the revolutionary Espro Press tabletop coffee service for restaurants. The launch will take place at the National Restaurant Association event on May 18-21, 2013 at the Espro Booth #8029.

The Espro Press is the first major technology update to the French Press in over 40 years. illy and Intelligentsia are two leading coffee brands supporting Espro as they make their debut at the NRA event this month. Their input has supported the development of a service-ready process to elevate fine coffees at the restaurant tabletop.

The ESPRO Press is a full immersion brewer, without the grit of a traditional French Press. The difference is in the patent-pending ESPRO filtration system, which consists of a double filter that is 9-12 times finer than other presses. The stainless steel micro-filters allow the floating aromatic and flavorful oils to seep into the cup, resulting in full flavored, ultra-clean coffee without the grit. Once pressed down, the two micro-filters sit side by side, creating a buffer separating the grinds from the brewed coffee, which greatly reduces continued coffee extraction. The all stainless-steel construction is designed to withstand the abuse of the restaurant kitchen, and double-walled vacuum stainless steel chamber holds precise brewing temperatures, and keeps a full pot hot for over two hours, while the outer surface remains cool to touch.

"We've witnessed the strong impact of the brand new Espro Press on the coffee industry, and are responding to the strong pull from the hotel and restaurant industry to help them elevate their coffee service. In the short year that the Espro Press has been available, it is already helping many Michelin Star and Zagat-rated restaurants serve much better coffee. We are seeing coffee menus mirror wine lists for the first time, and coffee pairings and coffee flight services that are elevating the concept of tabletop coffee service" said Bruce Constantine, President of Espro.

"French press brewing method is a simple and easy way for our clients to serve illy coffee but durability of the glass vessels and the inevitable grinds in the bottom of the cup are not ideal. We appreciate how the Espro Press removes these issues and allows you to just enjoy the superior flavors of our distinctive coffees." says illy caffe COO, Barry Sheldon.

"We supply food service accounts across the country - including high end restaurants, hotels and offices - with Intelligentsia and La Vazza coffee, and we know that specialty coffee is becoming a very important menu item. The Espro Press significantly advances the state of the art, in an elegant device for an easy-to-execute tabletop coffee service" says Anthony Vaccaro of Chicagoland Beverage.