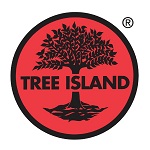 VANCOUVER, BRITISH COLUMBIA -- (Marketwired) -- 05/10/13 -- Tree Island Steel Ltd. ("Tree Island Steel" or the "Company") (TSX: TSL)(TSX: TSL.DB) announced today its financial results for the three month period ended March 31, 2013(1).

For the three-month period ended March 31, 2013, Tree Island Steel's focus on profitability resulted in gross profit increasing to $4.2 million from $4.0 million, and gross profit per ton also improving to $153 per ton from $130 per ton in the same period in 2012, despite the lower revenues and sales volume. As a result of the Company's ongoing efforts and focus on cost management and operational efficiencies, EBITDA and EBITDA per ton increased to $1.8 million and $66, respectively compared to $1.7 million and $56 during the corresponding period in 2012. Revenues during the first quarter of 2013 decreased to $38.1 million versus $44.0 million and sales volumes decreased 9.9% resulting from our continued focus on profitable growth in the marketplace and a 4.0% reduction in revenue per ton from lower cost of steel.

"While revenues and sales volumes were lower in the quarter, I am pleased to see our focus on profitable growth demonstrate steady improvement in gross profit and EBITDA on a year-over-year basis," said Dale R. MacLean, President and CEO of Tree Island Steel. "While we continue to see price volatility in raw materials and selling prices, we are committed to maximize efficiencies and mitigate these factors by leveraging our brand, service and product quality while selling into end markets where we can achieve optimal returns now and in the future for the Company and our shareholders."

Amar S. Doman, Chairman of Tree Island Steel noted, "The first quarter results are a testament to the Company's ongoing focus on profitability. It is encouraging to see the Company generate improved profitability metrics on a consistent basis, which leads us to believe that our efforts are paying off in strengthening Tree Island Steel's foundation and growth platform."


Summary of Results ($000's except for tonnage   Three Months Ended March 31and per unit amounts)                                   2013           2012---------------------------------------------------------------------------Sales Volumes - Tons(a)                               27,601         30,618Sales                                               $ 38,093       $ 43,997Cost of sales                                       (33,137)       (39,237)Depreciation                                           (720)          (768)---------------------------------------------------------------------------Gross profit                                           4,236          3,992Selling, general and administrative expenses         (3,147)        (3,032)---------------------------------------------------------------------------Operating income                                       1,089            960  Foreign exchange gain                                   26            309  Gain on sale of property, plant and   equipment                                               -            426  Changes in financial liabilities recognized   at fair value                                          20              -  Financing Expenses                                 (1,439)        (2,261)---------------------------------------------------------------------------Loss before income taxes                               (304)          (566)  Income tax recovery                                    167            148---------------------------------------------------------------------------Net loss                                               (137)          (418)---------------------------------------------------------------------------Operating income                                       1,089            960  Add back depreciation                                  720            768---------------------------------------------------------------------------EBITDA (2)                                             1,809          1,728---------------------------------------------------------------------------  Foreign exchange gain                                   26            309---------------------------------------------------------------------------EBITDA including foreign exchange                      1,835          2,037---------------------------------------------------------------------------Net loss                                               (137)          (418)Add back significant non-cash itemsNon-cash financing expenses                              654          1,404Non-cash (gain) loss on renegotiated debt                  -              -Changes in financial liabilities recognized at fair value                                            20              -Deferred income tax recovery                           (179)          (157)---------------------------------------------------------------------------Adjusted net income (b)                                  358            829------------------------------------------------------------------------------------------------------------------------------------------------------Per share / unit  Net loss per share / unit - basic                   (0.01)         (0.02)  Net loss per share / unit - diluted                 (0.01)         (0.02)------------------------------------------------------------------------------------------------------------------------------------------------------Per ton  Gross profit per ton                                   153            130  EBITDA per ton                                          66             56---------------------------------------------------------------------------                                                       As at          As at                                                    March 31,   December 31,Financial position                                      2013           2012---------------------------------------------------------------------------  Total assets                                      $ 91,348       $ 81,102  Total non-current financial liabilities           $ 29,553       $ 29,790---------------------------------------------------------------------------(a) Sales volumes exclude tons which were processed as part of tollingarrangements(b) See definition of EBITDA and Adjusted Net Income in footnote 2 to thepress release