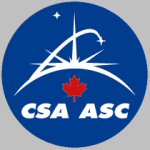 LONGUEUIL, QUEBEC -- (Marketwired) -- 05/10/13 -- The end of Canadian Space Agency (CSA) Astronaut Chris Hadfield's mission is fast approaching. Media representatives are invited to CSA Headquarters for the live landing event. On May 13, Hadfield will board the same Soyuz Russian vehicle that brought him to the International Space Station five months ago and will head back to solid ground in Kazakhstan.

Journalists who cannot be on site can watch the live webcast on the CSA Website.

This sequence of events is based on a nominal scenario. It can change or be cancelled without advance notice. Please call the CSA Media Relations Office to confirm the most up-to-date details.


Date: May 13, 2013Time: (All times are EDT) 9:30 p.m. - Webcast begins with pre-event special programming 10:00 p.m. - Presentations and live commentary by CSA Astronaut David Saint-Jacques and former CSA Astronaut Robert Thirsk 10:31 p.m. - Chris Hadfield's landing in Kazakhstan. About 10-15 minutes after landing we should have video of the capsule from NASA TV. About 20-30 minute after landing, extraction of the astronauts from the capsule (on NASA TV).What: Presentations and live commentary Landing of Expedition 34/35 (on NASA TV)Who: David Saint-Jacques, CSA Astronaut Robert Thirsk, Former CSA AstronautWhere: Canadian Space Agency 6767, route de l'Aeroport, Saint-Hubert (Quebec) J3Y 8Y9
To schedule interviews with CSA spokespersons, please contact CSA Media Relations at 450-926-4370.
About Expedition 34/35:
- Details on the
mission
.
-
Videos, animations and pictures
.
Follow us on :
RSS:
http://www.asc-csa.gc.ca/rss/default_eng.xml
Facebook:
https://www.facebook.com/pages/Canadian-Space-Agency/150629121625960
YouTube:
http://www.youtube.com/user/Canadianspaceagency
Twitter:
http://twitter.com/csa_asc


Contacts:
Canadian Space Agency
Media Relations Office
450-926-4370
media@asc-csa.gc.ca
www.asc-csa.gc.ca