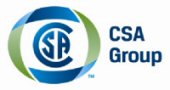 TORONTO, ONTARIO -- (Marketwired) -- 05/01/13 -- Cool temperatures may have lingered across most of the country but warmer weather is finally beginning to emerge - which means it's time for spring cleaning. CSA Group, a leader in testing and certification, wants your transition into the season to be hazard-free and is sharing some important tips to remind everyone how to be safe while doing home maintenance chores.

"Injuries and accidents can easily occur during the course of ordinary spring cleaning," says Anthony Toderian, Manager, Corporate Affairs, CSA Group. "A person could get a shock from a frayed electrical cord, for instance, or damage their vision by not wearing protective eyewear. We encourage everyone to be aware of potential dangers, and take steps to stay safe while they freshen up their homes for spring."

Remember to keep the following CSA Group safety tips in mind for common home maintenance activities this season:

General


-- Always ensure that products you use for maintenance such as electric lawnmowers, power tools, ladders, extension cords and safety apparel carry the mark of an accredited certification organization such as CSA Group.-- Read the manufacturer's operating instructions and use products only as intended.-- Protect yourself from cuts and projectiles by wearing certified protective eye and footwear.-- Hearing protection should be worn when operating loud machinery or tools.-- Always inspect tools for damage or wear before use and ensure all safety guards are in place.
Lawnmowers
-- Before mowing, take the time to remove objects in your yard that may obstruct your mower, or be flung by the rotating blades.-- Never clear an obstruction while running a mower! If the mower is electric, turn off the power and unplug the machine. If it is gas, turn off the power and make sure the engine is not running and that all safety features have been activated.
Ladders
-- Choose the correct ladder for the job, and make sure it is certified.-- Inspect the ladder before each use to ensure that nuts, bolts and joints are tight.-- Never climb a damaged, bent or broken ladder.-- Ladders should be set up at a 75-degree angle from the base.-- Always hold on tight and use both hands when climbing.
Electrical cords
-- Look for a certification mark such as that of CSA Group on all electrical cords. This shows that the cord complies with the applicable safety standards.-- If a cord or plug becomes hot when it is plugged in, it may be overloaded. Unplug it immediately and replace it with a heavier gauge cord.-- Use only one cord at a time and avoid multiple cords plugged together.-- Never run an electrical cord through a doorway, because if the door closes on the cord the insulation could be damaged. Similarly, never run an electrical cord under a carpet or rug, because when people walk over the rug the resulting weight and friction could damage the cord, increasing the risk of fire or electric shock.-- When outdoors, use only cords that are clearly marked for outdoor use and use an outlet with a Ground Fault Circuit Interrupter that will trip and shut down the power if it senses any electrical leakage due to wet weather or ground water.
For more home safety tips, please visit:
http://www.csasafetytips.com
.
About CSA Group
CSA Group is an independent, not-for-profit membership association dedicated to safety, social good and sustainability. Its knowledge and expertise encompass standards development; training and advisory solutions; global testing and certification services across key business areas including hazardous locations and industrial, plumbing and construction, medical, safety and
technology
, appliances and gas, alternative energy, lighting and sustainability; as well as consumer product evaluation services. The CSA certification mark appears on billions of products worldwide. For more information about CSA Group visit
www.csagroup.org
.


Contacts:
CSA Group
Jennifer Lui
Communications Officer
416-747-2615
jennifer.lui@csagroup.org