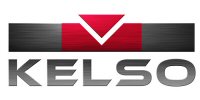 VANCOUVER, BRITISH COLUMBIA and LISLE, ILLINOIS -- (Marketwired) -- 04/09/13 -- Kelso Technologies Inc. (the "Company" or "Kelso") (TSX VENTURE: KLS)(OTCQX: KEOSF) reports that it has completed its fiscal year change to December 31. The Company, as part of the year end change requirements, has released its audited financial statements covering the four month period from September 1, 2012 to December 31, 2012.

FINANCIAL HIGHLIGHTS FOR THE FOUR MONTHS ENDED DECEMBER 31, 2012


--  Revenue for the four months ended December 31, 2012 reached $2,830,778    compared to the year ended August 31, 2012 of $2,233,807.--  Positive cash flow derived from operations was $194,159 for the four    months ended December 31, 2012.--  Reported net income for the four months ended December 31, 2012 was    $10,988 compared to a loss of $1,276,827 for the year ended August 31,    2012.--  Reported net income of $10,988 included items not involving cash for    amortization of $15,515 and recognition of share based payments (Black    Sholes option pricing model) in the amount of $167,656 which estimates    the dilutive effect of incentive stock options granted during the period    and vesting from the prior year.--  Gross profit on sales improved to 31.55% at December 31, 2012 up from    25% at August 31, 2012.--  Cash on deposit at December 31, 2012 was $1,421,053.--  Working capital at December 31, 2012 remained healthy at $3,470,762.--  Private placement (net of costs) and exercise of warrants added new    capital of $1,932,223.--  Company remained free of interest-bearing long-term debt commitments.--  Shareholders' equity grew to $4,036,440 at December 31, 2012.--  Total assets at December 31, 2012 grew to $4,319,482 (net tangible    assets - $4,036,440).
LIQUIDITY AND CAPITAL RESOURCES
At December 31, 2012 the Company had cash on deposit in the amount of $1,421,053; accounts receivable of $1,016,129; HST receivable of $39,649; prepaid expenses of $88,506 and inventory of $1,188,467 compared to cash on deposit in the amount of $2,582; accounts receivable of $877,526; HST receivable of $26,577; prepaid expenses of $82,999; and inventory of $1,196,465 at August 31, 2012.
The working capital position of the Company at December 31, 2012 was $3,470,762 which includes $12,247 due to related parties compared to a working capital position of $1,422,376 which includes $16,362 due to related parties at August 31, 2012.
OUTLOOK
Considerable progress has been made on our business development plans that were first introduced in April 2010. We are pleased to report that under this strategic plan we have reached our first milestone of profitability from operations over the four month period ended December 31, 2012.
Over the past two years Kelso has become a reliable railroad equipment supplier successfully gaining the confidence and approval of our many stakeholders. Net income and EBITDA reflect the positive financial impact of our OEM customers' willingness to adopt our products in much larger numbers. Our priority is to continue to build the momentum of our business and the quality of our brand. Our sales growth will be based on our continuing ability to create and deliver a wide range of "best available
technology
" products that address the demanding design criteria that our HAZMAT customers require.
Although we are still a small enterprise and have many challenges ahead we are extremely optimistic about the prospects of our many business opportunities. Management remains dedicated to the growth of the business so that Kelso can achieve enhanced profitability; improved liquidity; dividend potential; and the growth of corporate value on behalf of the shareholders of Kelso.
About Kelso Technologies
Kelso is a railroad equipment supplier that produces and sells proprietary tank car equipment used in the safe loading, unloading and containment of hazardous materials during transport. Products are specifically designed to provide economic and operational advantages while reducing the potential effects of human error and environmental harm during the transport of hazardous materials.
For a more complete business and financial profile of the Company, the financials statements and management discussion and analysis can be viewed in their entirety on the Company's website at
www.kelsotech.com
or
www.sedar.com
.
On behalf of the Board of Directors,
James R. Bond, CEO and President
Legal Notice Regarding Forward-Looking Statements: This news release contains "forward-looking statements" within the meaning of applicable Canadian securities legislation. Forward-looking statements are indicated expectations or intentions. Forward-looking statements in this news release include that we are very confident that we have gained the confidence, approval and willingness of our customers to adopt our products and this sales growth trend will continue in 2013 and beyond leading to enhanced profitability; improved liquidity; dividend potential; and the growth of corporate value. The Company's products involve detailed proprietary and engineering knowledge and specific customer adoption criteria, hence factors that could cause actual results to be materially different include that we may be unsuccessful in raising any additional capital needs that may arise; we may not have sufficient capital to develop, produce and deliver new orders; product development may face unexpected delays; orders that are placed may be cancelled; delivery of orders may be rescheduled; product may not perform as well as expected; markets may not develop as quickly as anticipated or at all; and operations may run into permit, labor or other problems. Further, we are reliant on certain key employees who may leave the Company and we may be unable to protect or defend our intellectual property. Investors are cautioned against placing undue reliance on forward-looking statements. We assume no responsibility to update these forward looking statements except to the extent required by law.
Neither the TSX Venture Exchange nor its Regulation Services Provider (as that term is defined in the policies of the TSX Venture Exchange) accepts responsibility for the adequacy or accuracy of this release.


Contacts:
Kelso Technologies Inc.
James R. Bond
CEO and President
250-764-3618
bond@kelsotech.com

Kelso Technologies Inc.
Richard Lee
Chief Financial Officer
604-590-1525
lee@kelsotech.com
www.kelsotech.com