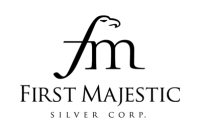 VANCOUVER, BRITISH COLUMBIA -- (Marketwired) -- 04/09/13 -- FIRST MAJESTIC SILVER CORP. (TSX: FR)(NYSE: AG)(FRANKFURT: FMV) (the "Company" or "First Majestic") is pleased to announce that the Company's new 1,000 tonnes per day (tpd) flotation circuit at its Del Toro Silver Mine in Zacatecas, Mexico reached phase one commercial production on April 1, 2013.

Phase one of mill construction consists of a 1,000 tpd flotation circuit producing both silver-lead and zinc concentrates. Mill throughput since April 1, 2013 has averaged 916 tpd while the average throughput for the month of March was 898 tpd. Since achieving commercial production, mill head grades have averaged 190 grams per tonne for silver, 2.9% for lead and 2.7% for zinc. This compares to average head grades for the first quarter of 166 grams per tonne for silver, 2.5% for lead and 2.9% for zinc.

Metal recoveries continue to show improvements during initial ramp-up with a range of 60-70% for silver, 30-40% for lead, and zinc is currently undergoing testing in the month of April. Further improvements are expected over the coming quarters as indicated in the preliminary economic assessment (PEA) dated August 20, 2012. Metallurgical recoveries in flotation are anticipated to reach 80% for silver, 60% for lead and 60% for zinc.

Commercial production at Del Toro was achieved in just nine weeks following the plant's inaugural ceremony in late January 2013. In the first six weeks of pre-commercial production, surface stockpiles consisting of lower grade ore were supplied to the mill during this run-in period. Once full mechanical start-up was achieved by mid-March, higher grade sulphide ore was supplied to the mill allowing for the economic production of silver-lead concentrate. The first shipment of silver-lead concentrates was made on March 5, 2013. As of April 1, 2013, 30 shipments totalling 933 dry tonnes of concentrates have been shipped. During the quarter, silver-lead concentrates have averaged 32% of lead per tonne containing 4,380 grams per tonne of silver and 1.2 grams per tonne of gold. The first shipment of zinc concentrates is expected by mid-April. Further ongoing daily improvements are underway with a focus on daily tonnage, recoveries, quality of concentrate production and other plant optimizations.

Phase two of mill construction, on schedule to begin early in the third quarter, will include the addition of a 1,000 tpd cyanidation circuit for a total milling capacity of 2,000 tpd. The cyanidation circuit construction is progressing well. A new 115,000 KW power line is currently under construction from the state of Durango, and completion is expected by the beginning of July. Following construction of the cyanidation circuit, the Company will be producing its own silver dore bars which will further reduce third party smelting and refining charges.

The third and final phase of construction consisting of 2,000 tpd flotation and 2,000 tpd cyanidation circuits remain on schedule and on budget, for initial production by the third quarter of 2014. At the combined rate of 4,000 tpd, Del Toro is estimated to produce approximately 6 million ounces of pure silver, plus significant amounts of lead and zinc annualized, becoming the Company's largest producing silver mine.