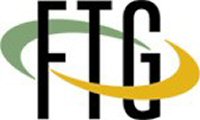 TORONTO, ONTARIO -- (Marketwired) -- 04/09/13 -- Firan Technology Group Corporation (TSX: FTG) today announced financial results for the first quarter 2013.


--  Bookings grew sequentially from Q4 2012 by $3.6M (30%) to over $15M in    Q1 2013--  Book-to-bill ratio at 1.18:1 in the quarter--  Grew Aerospace sales by 11% over Q1 2012
"FTG experienced volatility in demand across its businesses in the first quarter, and this combined with the
startup
expenses for our two new aerospace facilities, resulted in lower than anticipated financial performance," stated Brad Bourne, President and Chief Executive Officer. He added, "We are still comfortable with the direction of the Corporation and with the strong bookings in Q1, we expect to see improved performance going forward. We will continue to invest in equipment and R&D to move FTG up the value chain and capture content on key new aircraft platforms being developed worldwide."
First Quarter Results: (three months ended March 1, 2013 compared with three months ended March 2, 2012)
                                                       Q1 2013       Q1 2012                                                 ---------------------------Sales                                             $ 13,015,000  $ 13,474,000                                                 ---------------------------Operating Earnings (1):                                429,000       840,000  - Net R&D Investment                                 597,000       575,000  - Aerospace Start-up losses                          501,000       225,000  - Taxes                                               22,000         2,000                                                 ---------------------------Net (Loss)/ Earnings                              $   (691,000) $     38,000                                                 ---------------------------(Loss)/ Earnings per share  - basic & diluted                               $      (0.04) $       0.00                                                 ---------------------------(1)  Operating Earnings (Loss) is not a measure recognized under Canadian     generally accepted accounting principles ("GAAP"). Management believes     that this measure is important to many of the Corporation's     shareholders, creditors and other stakeholders. The Corporation's     method of calculating Operating Earnings (Loss) may differ from other     corporations and accordingly may not be comparable to measures used by     other corporations.
Business Highlights
FTG accomplished many goals in our first quarter 2013 that continue to improve the Corporation and position it for the future, including:
--  Signed $30M+ contract with Rockwell Collins for cockpit products--  Held Grand Opening of FTG Aerospace - Chatsworth facility--  Completed AS9100C certification for FTG Aerospace - Chatsworth--  Shipped 2,000th cockpit panel from FTG Aerospace - Tianjin--  Invested $700,000 in capital equipment across the Corporation to improve    engineering tools, and test equipment.--  Invested over $600,000 in R&D and deferred development to advance the    Corporation's technology and develop products for new aircraft    platforms.