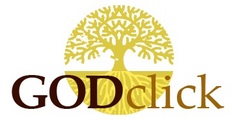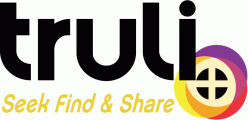 LOS ANGELES, CA -- (Marketwired) -- 04/08/13 -- Truli Media Group, Inc. (OTCQB: TRLI), parent company of Truli, a global faith-based & family friendly media content platform and social community hub, today announced that it has signed a new advertising partnership with GODclick.com, which owns and operates a digital advertising firm that specializes in high engagement display ads -- particularly in video -- to their 60 million Christian faith based viewers.

GODclick offers the world's largest collection of Christian websites, and its partnerships extend to FOX Home Entertainment - THE BIBLE, Billy Graham Evangelistic Association, Hachette Book Group, Thomas Nelson and Veggie Tales. In addition, GODclick offers a host of solutions for their partners through identifying Christians on the fly, merging video with leads, serving ads in emails, plus mobile and social offerings and an array of other solutions that promote their partner's ministry, movies, books, music or products. GODclick's current network reach statistics include 50 million direct unique users, 48% Christian reach, 14 billion impressions, 50+ sites and complete site transparency.

"GODclick is exactly the type of media company we want to work with in helping visitors of Truli find additional Christian content," said Michael Jay Solomon, Chairman of Truli Media Group. "Truli and GODclick share the same focus on the faith and family market, and by forming this partnership, we are excited to connect our fast growing fan base with their vast collection of Christian websites and partners."

"GODclick's vision is to underwrite online ministries through advertising revenue and Truli Media is one of two companies I know with long standing Hollywood experience and connections that can provide our audience with the mass marketing and distribution platform they desire," said Greg Swan, Founder and CEO of GODclick. "We believe that working with Truli will help increase both companies' revenues, given our extensive network and Truli's growing fan base and robust online content."

Truli was founded, funded and is led by veteran of worldwide media and content distribution executive Michael Jay Solomon. With over 50 years of experience, Solomon is the former co-founder, Chairman and CEO of Telepictures Corp, later merged into Lorimar-Telepictures, which later merged with Warner Bros. International Television. There Solomon served as President, and built the world's largest television content distributor.