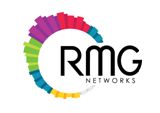 CHICAGO, IL and SAN FRANCISCO, CA -- (Marketwired) -- 04/08/13 -- SCG Financial Acquisition Corp. (NASDAQ: SCGQ) (OTCBB: SCGQU) (OTCBB: SCGQW) (SCG), announced today it has successfully completed its business combination with Reach Media Group Holdings, Inc. (RMG Networks), a leading digital signage media and technology company. Going forward, SCG will do business as "RMG Networks."

"RMG Networks CEO Garry K. McGuire and I are very excited about this new business combination. Our goal is to become a premier platform for providing customers and partners intelligent visual communications solutions and we will move swiftly to capture opportunities in this highly fragmented space," said Gregory H. Sachs, Chairman and CEO of SCG. "In particular, RMG is well-positioned to capitalize on its existing leadership position in the fast-expanding out-of-home digital signage advertising market."

"Our strong positions in the air-travel and shopping mall out-of-home advertising markets give RMG Networks a strong platform for growth," said Mr. McGuire. "We believe this combination presents a significant opportunity for RMG and marks the start of an expanded business strategy to extend our footprint through organic growth, acquisitions and entry into adjacent markets. I look forward to working with Gregory and our entire team to build an exciting future for RMG Networks and its employees, customers and partners."

It is expected that beginning on Wednesday, April 10, 2013, the stock ticker symbol for shares of SCG common stock will change from "SCGQ" to "RMGN." SCG anticipates that payments to holders of its shares of common stock that tendered their shares will be made promptly following the closing of the business combination. SCG currently anticipates consummating the acquisition of Symon Holdings Corporation in the near term.

Lazard Frères & Co LLC is acting as exclusive financial advisor to SCG and legal counsel to SCG is Greenberg Traurig, LLP. Barclays is acting as exclusive financial advisor to RMG Networks and legal counsel to RMG Networks is Fenwick & West LLP.

About SCG Financial Acquisition Corp.

SCG Financial Acquisition Corp. is a special purpose acquisition company formed for the purpose of acquiring, through a merger, capital stock exchange, asset acquisition, stock purchase, reorganization, exchangeable share transaction or other similar business transaction, one or more operating businesses or assets. SCG was incorporated in Delaware on January 5, 2011. Its securities are quoted on the NASDAQ Capital Market (ticker: SCGQ) and the OTC Bulletin Board (tickers: SCGQU and SCGQW).

About RMG Networks
RMG Networks is a leader in the digital place-based advertising industry. The company operates the largest digital media advertising network in the air travel space with more than 120,000 in-flight media screens, 2,200 aircraft and an audience of more than 35 million passengers per month. Its Mall Media advertising business reaches over 62 million monthly viewers in 161 US shopping malls across the United States. RMG networks works with leading global brands and their advertising agencies in industries such as consumer electronics, automotive, financial services and technology, to engage with elusive audience segments. The company is based in San Francisco, CA and operates offices in New York, Detroit, Chicago, Los Angeles, and Beijing, China. For more information visit www.rmgnetworks.com.