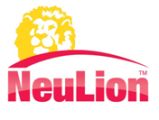 PLAINVIEW, NY -- (Marketwired) -- 04/08/13 -- NeuLion, Inc. (TSX: NLN), the leading enabler and provider of live and on-demand content to Internet-connected devices, today announced a strategic partnership with LiveU to deliver an integrated solution using LiveU's portable live video-over-cellular solution coupled with the NeuLion Sports and NeuLion TV Everywhere Platforms.

Broadcasting live events from sports and entertainment venues can be a challenge when reliable and fast internet access is not available or the cost of expensive satellite transmission is not an option. Delivering this content in HD quality to any Internet-enabled consumer device and offering viewers free video or multiple monetization options that include pay-per-view, subscription, advertising or end-user registration can add to this complexity.

The NeuLion and LiveU solution make this end-to-end process of delivering live video to any Internet-enabled device fast, easy and affordable. With the LiveU solution, content is acquired and transmitted from anywhere directly to NeuLion's cloud-based transcoding service for provisioning and ultimately delivery to consumers worldwide. The combined solution also allows content rights holders the option of generating revenue streams from the delivery of high quality content using the NeuLion Platform.

MSG Varsity, a Cablevision company, uses the NeuLion and LiveU solution to deliver over 400 live events from numerous venues, fields and arenas across the New York tri-state area including high school sports and school activities to PCs, smartphones and tablets.

"Offering our customers a complete end-to-end solution for the delivery and monetizing of content is important to our expanding market," said Tim Prukop, Director of Sales, Sports and New Media, at LiveU. "NeuLion is the leader in live event services and so is LiveU. It makes a great partnership."

"NeuLion continues to expand our sports and TV Everywhere markets. Content is the fuel for the growth of our partner's digital businesses," said Chris Wagner, Executive Vice President and co-founder at NeuLion. "Watching events live makes you feel like you are part of something big, and we can deliver and monetize content to any device."

About NeuLion
NeuLion, Inc. (TSX: NLN) offers the true end-to-end solution for delivering live and on-demand content to any Internet-enabled device. NeuLion enables content owners and distributors, cable operators and telecommunications companies to capitalize on the massive consumer demand for viewing video content on PCs, smartphones, iPads and other similar devices. NeuLion's customers include major entertainment, sports, global content and news companies. NeuLion is based in Plainview, NY. For more information about NeuLion, visit www.neulion.com.

About LiveU
LiveU (www.liveu.tv) is the pioneer of broadcast-quality, video-over-cellular solutions that allow live video transmission (HD and SD) from any location around the world. With top-tier customers in 60+ countries, LiveU's solutions have been used for breaking news and high-profile events, including the 2012 US Presidential Campaign, London 2012 Olympics, Hurricane Sandy, 2011 British Royal Wedding, Japanese Tsunami, GRAMMY Awards® and Super Bowl. From backpacks to smartphones, LiveU offers a complete range of devices for live video coverage. LiveU's solutions include multiple 4G LTE/3G, HSPA+, WiMAX and Wi-Fi cellular links, which are optimized for maximum video quality based on the available network conditions.

Forward-Looking Statements
Certain statements herein are forward-looking statements and represent NeuLion's current intentions in respect of future activities. These statements, in addressing future events and conditions, involve inherent risks and uncertainties. Forward-looking statements can be identified by the use of the words "will," "expect," "seek," "anticipate," "believe," "plan," "estimate," "expect," and "intend" and statements that an event or result "may," "will," "can," "should," "could," or "might" occur or be achieved and other similar expressions. These factors should be considered carefully and readers should not place undue reliance on the forward-looking statements. Although the forward-looking statements contained in this release are based upon what management believes to be reasonable assumptions, NeuLion cannot assure readers that actual results will be consistent with these forward-looking statements. These forward-looking statements are made as of the date of this release and NeuLion assumes no obligation to update or revise them to reflect new events or circumstances, except as required by law. Many factors could cause NeuLion's actual results, performance or achievements to be materially different from any future results, performance or achievements that may be expressed or implied by such forward-looking statements, including: our ability to realize some or all of the anticipated benefits of our partnerships; general economic and market segment conditions; our customers' subscriber levels and financial health; our continued relationships with our content partners; competitor activity; product capability and acceptance rates; technology changes; regulatory changes; foreign exchange risk; interest rate risk; and credit risk. A more detailed assessment of the risks that could cause actual results to materially differ from current expectations is contained in the "Risk Factors" section of NeuLion's most recent annual report on Form 10-K available on www.sec.gov and filed on www.sedar.com as well as in NeuLion's most recent annual MD&A filed on www.sedar.com.