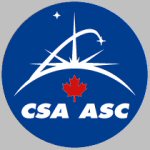 LONGUEUIL, QUEBEC -- (Marketwired) -- 04/08/13 -- On April 9, Canadian Space Agency (CSA) Astronaut Chris Hadfield, currently Commander of the International Space Station (ISS), will speak with students gathered at the TELUS World of Science Edmonton, in Alberta. Over 300 grade 7 to 10 students from six different schools and 100 members of the science centre will be gathered to see and hear astronaut Hadfield answer their questions. The event will also be the CSA's first tweetup event to take place in Western Canada.

The event has been organized for the Cosmonautic Day and Yuri's Night celebrations. Yuri's Night events are held every year around the world in commemoration of April 12, 1961, the day of cosmonaut Yuri Gagarin's first manned spaceflight.

Media are invited to attend the event.

Journalists who cannot be on-site will be able to watch the video connection portion of the event live on the CSA website.


Date: April 9, 2013Time: 11:00 a.m. (MDT)What: Overview of Chris Hadfield's mission by Mathieu Landry, Payload Operations Supervisor, CSA (15 minutes) Student Q&A with Chris Hadfield live from space (20 minutes)Who: Chris Hadfield, CSA Astronaut (on video) Mathieu Landry, Payload Operations Supervisor, CSA 300 students from Dr. Donald Massey School, Highlands Junior High, Ecole JH Picard School, Michael Strembitsky School, Bluffton School and Oak Hill Boy's Ranch School.Where: TELUS World of Science Edmonton 11211 142 Street NW Edmonton, AB T5M 4A1
Follow us on :
RSS:
http://www.asc-csa.gc.ca/rss/default_eng.xml
Facebook:
https://www.facebook.com/pages/Canadian-Space-Agency/150629121625960
YouTube:
http://www.youtube.com/user/Canadianspaceagency
Twitter:
http://twitter.com/csa_asc


Contacts:
Canadian Space Agency
Media Relations Office
450-926-4370
media@asc-csa.gc.ca
www.asc-csa.gc.ca

TELUS World of Science Edmonton
Mike Steger
Vice President, Marketing and Communications
780-452-9100
msteger@telusworldofscienceedmonton.com