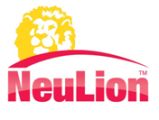 PLAINVIEW, NY -- (Marketwired) -- 04/05/13 -- Pac-12 Digital, part of Pac-12 Enterprises, the content and multiplatform media company for the Pac-12 Conference, has partnered with NeuLion, Inc. (TSX: NLN), the leading enabler and provider of live and on-demand content to Internet-connected devices, to help create a unified digital platform for all Pac-12 universities, while offering Pac-12 fans access to school content from multiple devices, including PCs, smartphones and tablets, it was announced today.

The new partnership will allow Pac-12 Digital to provide a common, video centric digital platform that all member universities will be able to leverage. Ten of the 12 schools will be on the platform from the outset. This groundbreaking approach will let the Pac-12 digital team foster innovation across a common technology platform with an aggregate audience, while member schools can focus on developing engaging digital content chronicling the accomplishments of their talented student-athletes. The all-new network of digital properties will be launched this coming July.

"We are focused on delivering high quality content to Pac-12 fans so that they can develop deeper connections to their favorite teams," said David Aufhauser, Vice President and General Manager of Pac-12 Digital. "With a fundamental shift in the way media is now being consumed we wanted to partner with an expert like NeuLion to provide our fans access to content that is interactive and available to them no matter where they are on any device."

Combining a truly visionary digital media company like Pac-12 Enterprises with the industry leading technology company, NeuLion, allows the two companies to create a far superior experience for Pac-12 fans. The NeuLion College Platform will provide each member school with a comprehensive suite of digital services to better target their fans and build a digital offering that leverages today's advanced technology and digital media.

"Pac-12 Enterprises and each of their member schools are committed to creating new and compelling content for their fans," said Nancy Li, CEO of NeuLion. "We are excited to have the opportunity to couple our NeuLion College Platform with the tremendous media resources of Pac-12, giving fans a digital experience second to none."

The new agreement will give each member school the tools and resources necessary to build a primary destination for Pac-12 fans with access to content including videos, photos, articles, schedules, stats and more.

About Pac-12 Enterprises
Headquartered in San Francisco's SOMA district, Pac-12 Enterprises is the new content and multiplatform media company for the Pac-12 Conference, a leader in collegiate athletics that includes 12 of the most prestigious universities in the world. Pac-12 Enterprises was created in 2011 to develop and launch the Pac-12 Networks and Pac-12 Digital and to control the distribution of the Pac-12 intellectual property rights in sports and other Conference initiatives.

About NeuLion
NeuLion, Inc. (TSX: NLN) offers the true end-to-end solution for delivering live and on-demand content to any Internet-enabled device. NeuLion enables content owners and distributors, cable operators and telecommunications companies to capitalize on the massive consumer demand for viewing video content on PCs, smartphones, iPads and other similar devices. NeuLion's customers include major entertainment, sports, global content and news companies. NeuLion is based in Plainview, NY. For more information about NeuLion, visit www.neulion.com.

Forward-Looking Statements
Certain statements herein are forward-looking statements and represent NeuLion's current intentions in respect of future activities. These statements, in addressing future events and conditions, involve inherent risks and uncertainties. Forward-looking statements can be identified by the use of the words "will," "expect," "seek," "anticipate," "believe," "plan," "estimate," "expect," and "intend" and statements that an event or result "may," "will," "can," "should," "could," or "might" occur or be achieved and other similar expressions. These factors should be considered carefully and readers should not place undue reliance on the forward-looking statements. Although the forward-looking statements contained in this release are based upon what management believes to be reasonable assumptions, NeuLion cannot assure readers that actual results will be consistent with these forward-looking statements. These forward-looking statements are made as of the date of this release and NeuLion assumes no obligation to update or revise them to reflect new events or circumstances, except as required by law. Many factors could cause NeuLion's actual results, performance or achievements to be materially different from any future results, performance or achievements that may be expressed or implied by such forward-looking statements, including: our ability to realize some or all of the anticipated benefits of our partnerships; general economic and market segment conditions; our customers' subscriber levels and financial health; our continued relationships with our content partners; competitor activity; product capability and acceptance rates; technology changes; regulatory changes; foreign exchange risk; interest rate risk; and credit risk. A more detailed assessment of the risks that could cause actual results to materially differ from current expectations is contained in the "Risk Factors" section of NeuLion's most recent annual report on Form 10-K available on www.sec.gov and filed on www.sedar.com as well as in NeuLion's most recent annual MD&A filed on www.sedar.com.