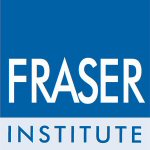 VANCOUVER, BRITISH COLUMBIA -- (Marketwired) -- 04/04/13 -- Public-sector workers at the federal, provincial, and municipal level across Canada earned wages 12.0 per cent higher, on average, than their private-sector counterparts in 2011, reveals a new report from the Fraser Institute, an independent, non-partisan Canadian think-tank.

"At a time when Canadian governments are drowning in debt and deficits, it's important to look at the compensation packages that government workers have long enjoyed," said Jason Clemens, Fraser Institute executive vice-president.

"The reality is that government employees across Canada receive a hefty wage premium compared to equivalent private-sector workers. A system that pays a premium to government workers is not only economically unsustainable but also unfair to taxpayers."

Comparing Public and Private Sector Compensation in Canada examines wage and non-wage benefits for government employees (federal, provincial, and local) and private-sector workers nationwide. It calculates the wage premium for public-sector workers using Statistics Canada's Labour Force Survey from April 2011, after adjusting for personal characteristics such as gender, age, marital status, education, tenure, size of establishment, type of job, and industry. When unionization is included in the analysis, the national public-sector "wage premium" (i.e., the degree to which public-sector wages exceed private-sector wages) declines to 9.0 per cent from 12.0 per cent.

Aside from higher wages, the study also found strong indications that Canada's government workers enjoy more generous non-wage benefits than those in the private sector, including:


-- Pensions: 88.2 per cent of Canadian government workers were covered by a registered pension plan in 2011 compared to 26.4 per cent of private- sector employees.-- Early retirement: Government employees retired 2.5 years earlier, on average, than private-sector workers between 2007 and 2011.-- Job security: In 2011, 0.6 per cent of government employees lost their jobs-less than one sixth the job-loss rate in the private sector (3.8 per cent).
To ensure public-sector compensation is fair to both taxpayers and government workers, the report argues that better data collection is needed and suggests that Statistics Canada should gather data on wages and non-wage benefits more regularly and systemically than it does now. In addition, comparisons between the public and private sectors should focus on total compensation, not just wages or specific benefits such as pensions.
The study also offers recommendations for setting appropriate levels of government compensation, using the private sector as a guide.
"Public-sector wages and benefits are largely determined by political factors, while in the private sector the process is guided by competition between firms. These differences are amplified by the monopoly environment of government compared to the competitive world of private enterprise," Clemens said.
"Governments should implement formal processes to calculate total compensation for civil servants based on the wages and benefits of comparable private-sector workers."
The report shows that in 2011, one in five (3.6 million) Canadians worked in the public sector (including federal, provincial, and local government as well as government agencies, Crown corporations, and government-funded establishments such as schools and hospitals), representing 20.6 per cent of total national employment; by province, government workers as a share of total employment ranged from a low of 16.8 per cent in Alberta to 30.2 per cent in Newfoundland and Labrador. Nationwide, there were 11.1 million workers in the private sector (64 per cent of total employment) in 2011 while the remaining 15.4 per cent of Canadians were self-employed.
Follow the Fraser Institute on Twitter
|
Like us on Facebook
The Fraser Institute is an independent Canadian public policy research and educational organization with offices in Vancouver, Calgary, Toronto, and Montreal and ties to a global network of 86 think-tanks. Its mission is to measure, study, and communicate the impact of competitive markets and government intervention on the welfare of individuals. To protect the Institute's independence, it does not accept grants from governments or contracts for research. Visit
www.fraserinstitute.org
.
Add to Digg
Bookmark with del.icio.us
Add to Newsvine


Contacts:
The Fraser Institute
Jason Clemens
Executive Vice-President
(604) 714-4591
jason.clemens@fraserinstitute.org

The Fraser Institute
Niels Veldhuis
President
(604) 714-4546 or Mobile: 604-505-6408
niels.veldhuis@fraserinstitute.org
Twitter: @NielsVeldhuis

The Fraser Institute
Kendal Egli
Communications Specialist
(416) 363-6575 ext. 235
kendal.egli@fraserinstitute.org
www.fraserinstitute.org