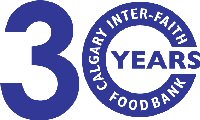 CALGARY, ALBERTA -- (Marketwired) -- 04/04/13 -- On Monday, shopping carts will turn into chuckwagons and energy workers will transform into outriders as they race down the aisles, filling their carts to feed the thousands of Calgarians who access the Calgary Food Bank for the first annual Race Against Hunger kick-off event.

At the sound of the 'horn', professional chuckwagon drivers, including 2013 Put the Boots to Hunger driver Jordie Fike, will race to fill their carts with items from the Calgary Food Bank's most needed list. With 15 minutes to finish the race, drivers will push their cart around a Calgary Food Bank barrel, the outriders will collect the items all while Gary Gross, WPCA chuckwagon announcer calls out the results.


What: Race Against HungerWhen: Monday, April 8 at 10 AM to - 11:30 AMWhere: Calgary CO-OP (8818 Macleod Tr SE)
Race Against Hunger is a partnership with Encana and the World Professional Chuckwagon Association in an effort to help restock food bank's dwindling stocks. During the 2013 race season, the World Professional Chuckwagon Association will bring the Race Against Hunger chuckwagon tarp to Ponoka, Strathmore, Dawson Creek, Grande Prairie and Rocky Mountain House. In each location, one driver will fly the Race Against Hunger tarp on his wagon to bring sponsorship dollars to the local food banks. The local CO-OP or Federated CO-OP stores will provide donation opportunities and local community groups will help to raise food and funds for the local food banks in those centres.
This release is transmitted courtesy of Marketwire.


Contacts:
The Calgary Food Bank
Shawna Ogston
Interim Media Relations
403.519.2125 or 403.870.2009