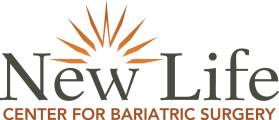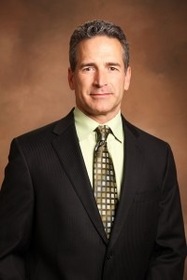 Stephen G. Boyce, MD -- A Knoxville Bariatric Surgeon


KNOXVILLE, TN -- (Marketwired) -- 04/04/13 -- According to the American Society for Metabolic and Bariatric Surgery (ASMBS), less than one percent, or approximately 200,000, of the clinically eligible population chooses to undergo weight loss surgery each year in America. Despite statistics from the ASMBS that show life expectancy can improve by as much as 89 percent following a bariatric procedure, Dr. Stephen Boyce and Dr. Robert Williams of the New Life Center for Bariatric Surgery in Knoxville say one of the most common concerns patients express about having weight loss surgery is that it will not work for them. Drs. Boyce and Williams say their practice has recently taken great measures to put their patients at ease and reassure them of the safety of bariatric procedures in order to ensure they have the proper resources to make a decision that can lead them to a healthier life.

Bariatric surgery is a field of medicine designed to help morbidly obese patients lose excess weight, and improve their appearance, their health, and their quality of life while reducing the risk of certain obesity-related conditions such as hypertension, diabetes, and cancer. While bariatric procedures like the LAP-BAND® System and gastric sleeve can offer significant benefits to patients, Drs. Boyce and Williams say choosing to undergo treatment is not something that should be taken lightly, and patients should be aware of the need for support programs and drastic lifestyle changes before they decide on anything. The Knoxville bariatric surgeons say having an experienced and compassionate physician walk them through the weight loss process and help them choose the right procedure can be an important tool in ensuring the right results are achieved.

Dr. Boyce, the founder of Bari Life Bariatric Supplements, also stresses the importance of following a strict regimen of pre- and post-operative diets, exercise routines, vitamin supplementation, and support programs so as to help patients maintain a healthy lifestyle after their procedure and avoid regaining weight. By offering the services and support of registered dietitians, exercise physiologists, nurse coordinators, and psychologists, he says the New Life Center for Bariatric Surgery and Bari Life Bariatric Supplements are able to guide patients along a safe recovery and make sure they have a comfortable, stress-free experience. Although weight loss surgery can seem like an intimidating step to many patients, Dr. Boyce says the feedback he receives from those who have undergone a procedure is often inspiring.