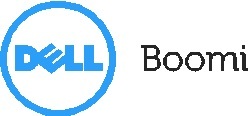 WASHINGTON, DC -- (Marketwired) -- 04/04/13 -- Anybill, Inc., a pioneer in Software-as-a-Service (SaaS) accounts payable solutions, has signed an agreement with Dell Boomi to utilize AtomSphere, its cloud-based middleware solution, as part of the Anybill service. Under this agreement, Anybill will use the AtomSphere platform to support data integration requirements between the Anybill application and third-party accounting software and ERP products. This is one of many strategic initiatives underway as Anybill continues to expand its service and meet increased market demand.

Anybill's accounts payable (AP) automation solutions are used by businesses and nonprofit organizations to manage AP transactions with greater visibility, accuracy and control. Anticipating greater complexity in its clients' AP processes and in-house technologies, Anybill forged an agreement with Dell Boomi. The implementation of AtomSphere will reduce the complexity of system integrations by facilitating easy data transfer between cloud-based and on-premise applications.

IMPORTANCE OF PARTNERSHIP
The importance of the Dell Boomi partnership lies with the standardized AtomSphere platform which will support an influx of new clients that have more sophisticated financial business process models. The fully integrated solution between Anybill and these software products will provide a more robust yet elegant method for sharing data that does not require any effort from Anybill or the client to maintain.

There is increased value for the client because they are provided with a data integration specifically customized to work with their business process. Dell Boomi maintains the AtomSphere platform that supports the connection between Anybill and the client's accounting software. Clients have real-time access to their data via an automated retrieval mechanism and the flexibility to manage it using the same Anybill interface they use to approve invoices and make payments. In essence, this is a premium data integration solution based on superior technology and configured to the client's requirements without the need for manual intervention.