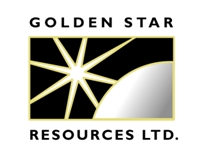 TORONTO -- (Marketwired) -- 04/30/13 -- Golden Star Resources Ltd. (NYSE MKT: GSS) (TSX: GSC) (GHANA: GSR)

Highlights of drill program:

•BSDD 226 - 32.6 m (meters) grading 7.5 g/t (grams per tonne) gold •BSDD 233 - 11.2 m grading 20.0 g/t •BSDD 220 - 29.0 m grading 7.5 g/t including 7.3 m grading 27.5 g/t •BSDD 246 - 19.0 m grading 10.2 g/t •242DD 068 - 31.7 m grading 7.3 g/t

Golden Star Resources Ltd. (NYSE MKT: GSS) (TSX: GSC) (GHANA: GSR) ("Golden Star" or the "Company") today provided an update on exploration activities at its Wassa gold mine in Ghana. Full drill results, plans, and sections will be available on the Company's website at www.gsr.com or by clicking the following link: http://www.gsr.com/Operations/Wassa.asp.

Drilling at Wassa Main continues to show encouraging results. As announced in the Golden Star press release dated March 21, 2013, the Company's year-end Mineral Reserve update for Wassa/HBB increased 85%, from 18 million tonnes grading 1.38 g/t for 799,000 ounces of contained gold in December 31, 2011 to 31.9 million tonnes grading 1.44 g/t for 1.5 million ounces of contained gold as of December 31, 2012. This updated Mineral Reserve and Resource estimate utilized drilling results up to the end of August 2012. From September 1, 2012 to March 31, 2013, the Company drilled an additional 194 holes for 70,332 m drilled. Drilling in the first quarter of 2013 alone amounted to 89 holes covering 32,863 m.

Sam Coetzer, President and CEO, commented, "We continue to create additional value at our Wassa mine through this drilling program. Assessment of these and previous drilling results from Wassa Main is ongoing, and we expect the gold grades at depth to support the potential for an expansion of Wassa operations. The Wassa mine remains a major focus for Company growth as it can potentially add incremental, non-refractory ounces to our future production stream, and lower operating costs."

During the quarter and for this drill campaign, the Company utilized six multi-purpose drill rigs, testing mineralized zones both down the plunge of the gold bearing fold hinge in addition to infill drilling to increase confidence in the current Mineral Resource estimate. The aim of this drilling is to convert current Inferred Mineral Resources into Indicated Mineral Resources, and ultimately into Probable Mineral Reserves, subject to favorable economics and the completion of an updated Mineral Resource model, which is expected in the third quarter of 2013.

Highlights of the drill campaign include hole BSDD226, an infill hole, which intersected 32.6 m (true width) grading 7.5 g/t from 421 m drilled depth and was drilled approximately 50 m up dip from BSDD186 which intersected 26.6 m grading 6.4 g/t. The intersections in these two holes represent two distinct zones of mineralization which have been interpreted to be limbs of an earlier fold closure and do not correlate directly with one another on this drill section.