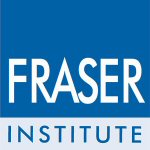 VANCOUVER, BRITISH COLUMBIA -- (Marketwired) -- 04/30/13 -- It cost Canadians between $19.2 billion and $24.8 billion to prepare, file, and remit payment for personal income taxes, property taxes, and business taxes in 2011, finds a new report from the Fraser Institute, an independent, non-partisan Canadian public policy think-tank.

"At this time of the year as Canadians file their income tax returns, they clearly see in black and white how much they pay in income and payroll taxes, but the additional costs of complying with the tax code are usually overlooked," said Jason Clemens, Fraser Institute executive vice-president.

"By adding up taxpayers' personal time and effort to file their returns and all expenses associated with accounting and professional fees and appeals, we find a high cost of up to $25 billion, or 1.4 per cent of GDP, for tax compliance in 2011."

The Compliance and Administrative Costs of Taxation in Canada calculates the 2011 cost to taxpayers for preparing and filing:


-- Personal Income Taxes: Between $4.6 billion to $6.7 billion-- Business Taxes: Between $14.5 billion and $17.8 billion-- Property Taxes: Between $138.6 million and $246.2 million
The report also estimates the government cost of tax administration (e.g. collecting taxes, maintaining records, and managing appeals at the federal, provincial, and municipal levels) to be $6.6 billion in 2011.
An update to a Fraser Institute report published April 2010, The Compliance and Administrative Costs of Taxation in Canada is based on data gathered by the Canadian Federation of Independent Business, the Canadian Chamber of Commerce, and a Leger Marketing survey of 2,000 taxpayers commissioned by the Fraser Institute.
The study also found that the heaviest burden of complying with the tax code was imposed on those least able to carry it: lower-income Canadians. The report points out that while low-income Canadians incur a small cost for tax compliance in dollar terms, as a share of income it is higher than that of middle- and upper-income earners. A similar effect is observed for businesses: the dollar cost of complying with business taxes is lower for small and medium-sized businesses but as a share of revenues, it is actually higher than for larger businesses.
The report includes a foreword by Anthony Ariganello, president and CEO of the Certified General Accountants Association of Canada, warning about the economic costs of overly burdensome tax codes.
"Canada's tax system can act as a barrier to business, investment, competitiveness, and economic growth. Tax simplification would provide countless economic benefits-including lower costs for both tax compliance and administration-which translates into more money in the pockets of Canadians and a likely boost to the Canadian economy," Ariganello writes.
Follow the Fraser Institute on
Twitter
and
Facebook
The Fraser Institute is an independent Canadian public policy research and educational organization with offices in Vancouver, Calgary, Toronto, and Montreal and ties to a global network of 86 think-tanks. Its mission is to measure, study, and communicate the impact of competitive markets and government intervention on the welfare of individuals. To protect the Institute's independence, it does not accept grants from governments or contracts for research. Visit
www.fraserinstitute.org
.
Add to Digg
Bookmark with del.icio.us
Add to Newsvine


Contacts:
The Fraser Institute - Media Contact
Jason Clemens
Executive Vice-President
Office: (604) 714-4591
jason.clemens@fraserinstitute.org

The Fraser Institute
Kendal Egli
Communications Specialist
(416) 363-6575 ext. 235
kendal.egli@fraserinstitute.org
www.fraserinstitute.org