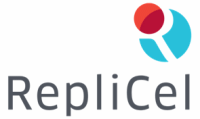 VANCOUVER, BRITISH COLUMBIA -- (Marketwired) -- 04/30/13 -- RepliCel Life Sciences Inc. (the "Company" or "RepliCel") (OTCBB: REPCF)(CDNX: RP) is pleased to announce that it is initiating the clinical development of a new autologous cell therapy for the treatment of a variety of chronic tendon injuries including Achilles, patellar and elbow. This technology is based on the Company's core understanding of the unique biological function of hair follicle cells.

RepliCel's preclinical research, as well as published clinical Phase I data from its collaborator, Dr. David Connell, indicates that the engraftment of collagen-producing fibroblasts from the dermal sheath of a hair follicle can repair micro-tears and promote the regeneration of damaged tendons associated with chronic tendinosis. Connell's early Phase I work in humans, using fibroblast cells derived from adipose tissue, produced statistically significant improvements in function and pain. RepliCel is initially planning a Phase II Achilles tendinosis trial that is focused on the same healing pathway developed by Connell; however, a new source of fibroblasts isolated from non-bulbar dermal sheath (NBDS) cells of a hair follicle will be used. This tendon technology, named RepliCel Tendon-01 (RCT-01), will be tested in approximately 90-120 subjects in a Phase II trial anticipated to commence in late 2013. RepliCel's focus on the use of NBDS cells is based on the fact that these cells produce significantly more type I collagen than fibroblasts derived from adipose tissue. Type I collagen is the primary cell type in tendons.

Rolf Hoffmann, RepliCel's Chief Medical Officer states, "Dr. Connell was able to demonstrate in three different Phase I trials that direct injection of fibroblasts significantly improves healing in chronic tendinosis. It is our collective hypothesis that the underlying cause of chronic tendinosis is a cellular deficit of collagen producing cells in the injured tendon. RepliCel's extensive research on the cellular construct and function of hair follicle cells has allowed us to identify and isolate a source of very potent type I collagen producing fibroblast cell population. In Phase I trials, our collaborator achieved statistically significant results (Pless than 0.001) in both function and pain scores for Achilles tendinosis. In studies of pateller and tennis elbow tendinosis, indications of therapeutic benefit, in terms of pain and function, were demonstrated. It is our expectation that our new hair follicle derived fibroblast cell population will provide an improved cell population to further enhance the tendon treatment."

In parallel to the tendon project, RepliCel continues to develop its cellular treatment for androgenetic alopecia (pattern baldness) named RepliCel Hair-01 (RCH-01). For the past few months RepliCel has been working with regulators to assemble a formal clinical trial application for submission to the Paul-Ehrlich-Institut (PEI), the German competent authority for human clinical trials involving cell therapy. In conjunction, the Company will make a submission to the responsible Ethics Committees. The trial is designed to demonstrate the efficacy and safety of injections of RCH-01 in approximately 120 male participants and will also provide insight into the optimal treatment regimen for hair growth.