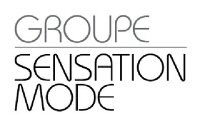 MONTREAL, QUEBEC -- (Marketwired) -- 04/30/13 -- Groupe Sensation Mode is pleased to announce that the honorary chairmanship of the upcoming Fashion & Design Festival (FDF) has been assigned to a high profile guest, illustrious French creator Jean-Charles de Castelbajac. The 13th edition of the event, taking place July 31 to August 3, is expected to draw more than 550,000 visitors to downtown Montreal.

"We are particularly excited that this legendary name in contemporary art and fashion has accepted our invitation," said Chantal Durivage, Co-President of Groupe Sensation Mode. "Artists of this calibre are few and far between, and the participation of Jean-Charles de Castelbajac attests to the international scope of the FDF as an avant-garde and creative event that is aligned with the most prestigious names."

The presence of Jean-Charles de Castelbajac will make it possible for the Montreal public to discover his explosive universe that is inspired by fashion and art. The program promises an extensive assortment of activities organized around the theme of art in all forms, including:


-- A spectacular artistic performance named Fantomes on the FDF site combining live music by Dr No and a live show featuring dancers dressed in costumes designed by the artist.-- An exhibition of fashion sketches and approximately 10 iconic garments created by the artist.-- An autograph signing for his book Des Anges dans la ville, giving the public the opportunity to enjoy an exclusive moment with the author.-- A conference for young designers whose importance Jean-Charles de Castelbajac wants to highlight. During this event, he will present his vision of art as well as his sources of inspiration.-- An urban art performance by Jean-Charles de Castelbajac on buildings in four of the City's boroughs; his works will be crystallized before being dedicated to the municipality.
"I am thrilled to be working with Groupe Sensation Mode," said Jean-Charles de Castelbajac, who has received numerous awards, including Chevalier de la Legion d'honneur and Commandeur des arts et des lettres. "The Fashion & Design Festival is a unique event that provides artists with the opportunity to directly interact with the public. I am really looking forward to meeting and mingling with Montrealers."
Jean-Charles de Castelbajac is a creator who is both emblematic and visionary with respect to our era, and this is clear from his 40 years of creations that continue to earn him a unique reputation among his peers.
His desire to produce original works quickly earned him the title "Roi du detournement" (King of Diversion): waxed canvas, mops and Velpeau bandages, plaid, camouflage fabric and protective nylon, two-person or inflatable ponchos, not to mention painting and tribute dresses, oversized clothing referred to as "Gulliver" style, famous cartoons sweaters and other pieces resulting from accumulation. A builder of bridges between art and fashion, of stunning collaborations with numerous other artists such as Robert Combas, Ben, Loulou Picasso, Gerard Garouste and Herve Di Rosa, as well as decisive encounters with Keith Haring and Jean-Michel Basquiat who have given him a poetic and resolutely pop dimension.
In 1997, he used a rainbow to create clothing for more than 5,500 ecclesiastics and 1 million youths, as well as the alb worn by the Holy Father at World Youth Day; he is the only artist to have designed for the Pope in 2000 years of Christianity.
A talent revealer, he works with young artists on the current music scene including Katy Perry, Kanye West, M.I.A. and even Lady Gaga and Beyonce, for whom he has created costumes.
A multidimensional artist who does not only define himself in the restricted field of fashion - he uses a variety of media.
About the Fashion & Design Festival
The Fashion & Design Festival is an annual celebration of creativity held in downtown Montreal. This unique event offers a varied program featuring fashion shows, multidisciplinary shows, live art installations, musical performances and real-time design. Over four days and four nights, close to 50 shows will be presented, featuring renowned Canadian designers and leading names in international fashion. Makeup artists, hairdressers, stylists, models and musicians will all contribute to the ambience. A authentic platform of fashion, design, music and shopping trends, this event, created and produced by Groupe Sensation Mode, is the biggest of its kind in North America. Please visit
www.festivalmodedesign.com
for more information.
About Groupe Sensation Mode (GSM)
Following a decade marked by a myriad of activities, Groupe Sensation Mode continues to produce and present major fashion events in Canada and around the world. Known for its prestigious annual events such as Montreal Fashion Week and the Fashion & Design Festival, GSM has also created unique concepts such as the Fashion Theatre (on stages in Berlin, Tokyo, New York and London) and the Fashion & Opera Runway Show in Los Angeles. For the past 12 years, the innovative events organized by Groupe Sensation Mode have served as a brand, featuring the creativity and talent of designers. Thanks to partnerships established in a number of fashion capitals including Paris, Berlin and Tokyo, Groupe Sensation Mode is proud of its leadership position among the top.


Contacts:
Valerie Marcoux / Pascale LeBlanc
Torchia Communications
514-288-8290 extensions 214 / 216
valerie@torchiacom.com / pascale@torchiacom.com