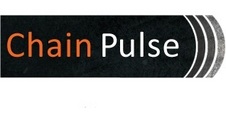 BOSTON, MA -- (Marketwired) -- 04/30/13 -- Kandessa Digital's marketing services program, Kandessa ondemand, has expanded its portfolio of solutions for both restaurateurs and restaurant-facing foodservice marketers. The launch of sponsored content earlier this month will be enhanced with a new "+social" solution, empowering marketers and restaurants to grow their businesses with social media strategy and deployment.

The launch of business-to-consumer social media and engagement marketing services is now available to restaurateurs nationally thanks to a digital marketing agreement with Nicastro Consultants, located in the metro-Boston area. Based on a successful response to social engagement campaigns previously, the new service will now be expanded to offer engaged, inspired marketing services nationally.

Nicastro Consultants is a certified social media strategist and a solutions provider for Constant Contact products: email marketing, social campaigns, save local and single platform. Consultation packages include a digital audit, implementation plan, effective daily deals and social follow programs.

The new accord with Kandessa amplifies Nicastro's reach to thousands of regular readers and news subscribers and powers the new +social solution.

Kandessa's focus markets for its digital content marketing program is available nationally and will be marketed in five focus markets: New England, the New York Tri-State Region, metro-Washington, D.C., Atlanta and Raleigh-Durham, according to Kandessa Digital's director, Rick Zambrano.

"We're happy to grow our services program and offer it nationally under the +social label," says Zambrano. "Restaurateurs want to have common sense programs to help support their marketing and operational efforts. The social media services expand on our brand promise to help them run better business this year, and for decades to come."

Marketing programs for restaurant-facing marketers expands

For purveyors, suppliers and solution providers to the restaurant industry, Kandessa ondemand builds upon its LinkedIn and Twitter B2B social media services by adding sponsored content.