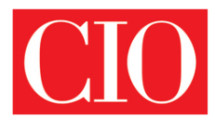 FRAMINGHAM, MA -- (Marketwired) -- 04/30/13 -- CIO's 2013 CIO/CMO Partnership survey digs into the CIO/CMO relationship from how these executives view each other, to future IT spending. Overall, the results stress that CIOs and CMOs must work together now to ensure investments for automating marketing align with enterprise architecture for maximum business results. The growing need for collaboration and alignment between the CIO and CMO for technology solution adoption -- highlighted in the survey -- has sparked the launch of the CIO/CMO Agenda event, produced by CIO in partnership with The CMO Club.

CIO and CMO Perceptions
The majority of CIOs and CMOs (82% and 77% respectively) describe their relationship with the other as excellent/good and 40% of CIOs and 27% of CMOs believe that the relationship will continue to improve over the next year. One reason for this positive view of the relationship is that respondents most often characterized each other as a consultant or strategic player in technology decisions. However, 14% of CMOs see CIOs as a road block and an additional 19% view CIOs as a risk assessor. One-quarter of CIOs view CMOs as a rogue player (view chart). Adoption of cloud solutions without IT's approval was also highlighted in IDG Enterprise's CITE research, including employee use of consumer services (41%) and file sharing tools (31%). To benefit the enterprise, CIOs and CMOs believe that collaboration, agility, innovation, customer insight and influence with the CEO are key to developing a closer relationship, which is necessary for results.

Who is Spending on IT
Technology is leading many strategic initiatives at enterprises, and both CIOs and CMOs agree that the CIO's team is leading cloud computing and consumerization of IT investments, and the CMO's team is leading social media investments. Investment decisions for customer service systems and CRM & demand generation tools are split among various groups, including IT, marketing, sales and operations. However, there is a disconnect on who is driving mobile and big data & segment analysis investments. In these areas, IT believes they are driving investment, while marketing respondents were split on whether IT or marketing is the group taking the lead.

Technology investments based on marketing initiatives are a portion of both the CIO's and CMO's budget (12.3% and 15.75% respectively), and these budgets will continue to grow in the next year to 15.4% and 20.4% for CIOs and CMOs.