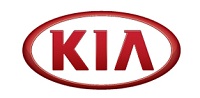 LONDON, UNITED KINGDOM -- (Marketwired) -- 04/29/13 -- Editors Note: There are two photos associated with this press release.

Kia UK has now announced pricing and specification details for the all-new Carens that is now available to order from Kia dealerships across the UK.

The all-new third-generation 7-seater Carens completes the design-led revolution that President and Chief Design Officer Peter Schreyer began only a few years ago, by renewing every model in the range, and that has completely transformed Kia's image and driven the company towards year after year of record sales.

All versions of the New Carens in the UK have a versatile and spacious seven-seat interior. There are three highly efficient and modern engines - one petrol and two turbodiesels - two transmissions and three trim and equipment packages.

STYLISHLY PRACTICAL

Kia is not claiming to have re-invented the MPV with the new Carens. But it provides all the room and versatility of its competitors while offering something they all lack: style.

MPVs exist to meet the varied needs of families rather than turn heads. The new Carens has been designed to do both. It exhibits yet another interpretation of the Kia design language masterminded by Schreyer...dynamic, elegant, prestigious, strong and distinctive. In customer clinics conducted in Europe, the new Carens came out ahead of its major European competitors for its all-round appearance.

Like the latest Sportage crossover - another radical departure from the model it replaced, and one that has been at the forefront of Kia's rocketing sales - the new Carens is a car people will want to own rather than one bought out of necessity.The new Carens 7-seater MPV is 20mm shorter, 15mm narrower and 45mm lower than the model it replaces, which means that in size it sits somewhere between the five-seat and seven-seat models from competitors. Yet thanks to a 50mm increase in wheelbase and lower seat positions it more than matches them for space, with abundant head, leg and shoulder room in all three rows of seats, while delivering the additional benefits of increased luggage space and a lower loading lip. The overall height of 1605mm is one of the lowest in class and 5mm lower to that of the Soul.

There are now three individual sliding and reclining centre-row seats in place of a split bench and two separate seats in the rear, all of which fold flat to ensure the ultimate in passenger-to-cargo versatility. A longer, wider and taller luggage area and - for the first time - an under-floor compartment to store the cargo screen adds to the practicality of the new Carens. The front passenger's seat also folds flat to allow exceptionally long loads to be carried.

This has all been achieved within a rakish, sleek and sporty profile typical of the Schreyer-inspired modern Kia look. This is not purely for style. Aerodynamics - and, as a result, fuel efficiency and refinement - also benefit. Three-dimensional side surfaces add to the dynamic appearance of the new Carens. Delta glass features behind the A-pillars and ahead of the C-pillars to ensure maximum side visibility, while on the majority of models a chrome belt line runs along the length of the side windows and rises as it meets the C-pillar, adding an elegant and sporty finishing touch.