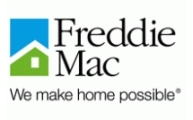 MCLEAN, VA -- (Marketwired) -- 04/29/13 -- Freddie Mac (OTCQB: FMCC) today announced its first offering of Structured Pass-Through Certificates ("K Certificates") backed exclusively by multifamily mortgages on seniors housing properties. The company expects to offer approximately $369 million in K Certificates ("K-S01 Certificates"), which are expected to price mid- to late-week of April 29, 2013, and settle on or about May 14, 2013. This is Freddie Mac's seventh K Certificate offering this year, and its first one backed exclusively by seniors housing collateral.

The K-S01 Certificates will be offered to the market by Wells Fargo Securities, LLC as lead manager and sole bookrunner. Barclays Capital Inc., Credit Suisse Securities (USA) LLC, Merrill Lynch, Pierce, Fenner & Smith Incorporated, and J. P. Morgan Securities LLC will serve as co-managers.

The K-S01 Certificates are backed by 27 multifamily mortgages and are guaranteed by Freddie Mac. The K-S01 Certificates include two senior principal and interest classes and a senior interest only class, and will not be rated.

"We are very proud to announce our first K-Deal backed entirely by Seniors Housing loans," said Mitchell Resnick, vice president of Freddie Mac Multifamily Loan Pricing and Securitization. "Freddie Mac Multifamily is expanding our securitization series while bringing liquidity to the Seniors Housing market and selling a substantial portion of the risk to private investors through the K-Deal structure."

Resnick added, "The sponsors behind these loans are experienced property owners, operators and managers who understand the unique housing needs of this rental segment. The Freddie Mac seniors program has historically maintained strong credit metrics and performance throughout various commercial real estate cycles all while serving a very important sector of the multifamily market."

Freddie Mac Multifamily sources its senior housing loans from a select group of experienced multifamily lenders with extensive experience in the seniors housing market. Freddie Mac purchases a variety of seniors housing loans including those backed by independent living properties, assisted living properties, memory care properties and senior properties with a limited amount of skilled nursing care. In 2012 Freddie Mac purchased $650 million in seniors housing mortgages.

Freddie Mac is a leading issuer of agency-guaranteed structured multifamily securities. K Certificates feature a wide range of investor options with stable cash flows and a structured credit enhancement. K-Deals include guaranteed senior principal and interest, and interest only classes.