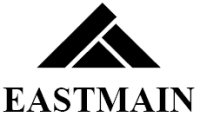 TORONTO, ONTARIO -- (Marketwired) -- 04/26/13 -- Eastmain Resources Inc. (TSX: ER) ("Eastmain or the Company") is pleased to announce that all of the nominees listed in its information circular dated March 15, 2013 (the "Circular") were elected as directors of the Company at its annual and special meeting of shareholders held on April 25, 2013 (the "Meeting"). The Company received the following proxy votes prior to the Meeting in relation to the election of directors:


Nominee Shares Voted For Shares Withheld-----------------------------------------------------Donald J. Robinson 35,820,264 319,100Ian Bryans 30,952,164 5,187,200John Hansuld 35,916,864 222,500David Joyce 35,916,864 222,500William Koyle 35,906,964 232,400
In addition, the Company reports that the proposed Stock Option Plan and Advance Notice By-Law No. 3 resolutions were passed by a majority of the votes represented at the Meeting.
About Eastmain Resources Inc. (TSX: ER)
Eastmain is a Canadian gold exploration company with 100% interest in the Eau Claire and Eastmain gold deposits. The Corporation holds a pipeline of exploration projects within the James Bay District, including the Eleonore South property and has allocated $7.5 million for 2013 Quebec exploration. The Corporation has sufficient working capital to continue its exploration programs for the foreseeable future.


Contacts:
Eastmain Resources Inc.
Dr. Donald J. Robinson
President
(519) 940-4870
(519) 940-4871 (FAX)

Eastmain Resources Inc.
Catherine Butella
Exploration Manager
(519) 940-4870
(519) 940-4871 (FAX)
info@eastmain.com
www.eastmain.com