Android Restaurant News App Release, Show 2013 Interactive Coverage and Special June Issue -->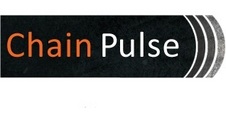 BOSTON, MA -- (Marketwired) -- 04/25/13 -- Digital Chain Pulse magazine's May Pizza & Technology issue will be released at the end of the month in the launch of Kandessa Web+Digital's National Restaurant News App™. The Restaurant News App will host Digital Chain Pulse and Eatery Pulse Magazine.

Additionally, it has officially launched its expanded, national, online trade news publication Chain Pulse Magazine at http://www.chainpulsemagazine.com.

Chain Pulse Magazine and Digital Chain Pulse coverage of the NRA (National Restaurant Association) Show 2013 will be appear online and in its web-interactive and mobile edition in June. The June special issue, which follows the Pizza & Technology issue in May, will now be powered on Windows 8, in addition to the Android and iOS versions already announced.

Using interactive features, like its social and online news channels, including Vimeo, Twitter and Google+, hashtags, and more, industry readers will submit story ideas and shape the coverage each week in advance of NRA Show 2013, which starts May 18.

"Informed, inspired foodservice news & insights, powered by you. Web+Digital."

"Staying true to our slogan, this will be more our most interactive coverage yet, just before our four-year anniversary," says Rick Zambrano, director, Kandessa Digital. "Emerging Millennial chain restaurant execs and established industry leaders benefit by being able to shape our coverage regularly and because of the free access to our content, infused with our inside-angle and available in the palm of their hands."

Interactive coverage starts on Kandessa's slideshare: http://www.slideshare.net/kandessamedia/kandessa-media-show2013-z

Compelling news and marketplace value proposition in the palm of restaurateurs' hands

A growing number of restaurateurs, chain executives and independent operators are accessing Kandessa's management-oriented information services and marketplace solutions. Kandessa's own observations and research concludes the reasons for its hyper-accelerated readership growth:

•Chain restaurant execs, managers and independent owners want a sustainable format for receiving their news and information services, not volumes of paper. •Industry leaders want easy, quick access to trade news, not double or triple registration processes as has been the case in the past. •Marketers to the restaurant industry want digital lead generation, not numbers or commoditized ads. Because only 20 percent of existing B2B markers are satisfied with their ad campaigns, according to industry authority Corporate Visions, more of them are looking for innovative solutions to break the status quo and negative trends. Already, more than third of 80 percent not completely satisfied blame poor B2B content for their woes.