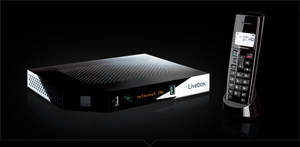 The Ikanos Vx185 chipset provides the processing power for Livebox Play, Orange's flagship triple-play service.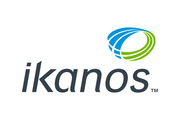 FREMONT, CA -- (Marketwired) -- 04/25/13 -- Ikanos Communications, Inc. (NASDAQ: IKAN), a leading provider of advanced broadband semiconductor and software products for the digital home, today announced that its Vx185 chipset provides the processing power for Livebox Play, Orange's flagship triple-play service. The third-generation Livebox platform powered by Ikanos enables Orange to deliver high-speed Internet, Wi-Fi, and HD voice and video applications, bringing consumers a wide range of high-bandwidth services such as HD video, online gaming, and over-the-top (OTT) content on multiple screens, including mobile devices.

The Fusiv Vx185 broadband processor is the core component of a next-generation residential gateway that enables Orange's new Livebox Play service, delivering high-speed DSL and fiber Internet access and triple-play services. The gateway includes dual-band 2.4 and 5 GHz Wi-Fi networking modules, allowing multiple mobile devices to stream high-bandwidth services such as HD video. It also offers HD voice processing, as well as superior connectivity with five gigabit Ethernet ports and two USB ports. The platform is also G.Vector capable and supports all of the benefits of the Ikanos Nodescale Vectoring solution. Offering this rich set of features, the Vx185-based gateway meets all the demands for connectivity, bandwidth, and services in the digital home.

"Ikanos is proud to partner with Orange to deliver Livebox Play high-speed Internet and connected-home services," said Omid Tahernia, president and CEO of Ikanos. "With our Fusiv Vx185 chip powering Orange's Livebox Play service, Ikanos clearly demonstrates its continued momentum and leadership within the broadband access and connected home markets, enabling a higher quality of experience for consumers and new revenue streams for service providers."

The requirements for gateways to support high-speed broadband services such as Livebox Play are growing rapidly in response to the booming worldwide adoption of mobile devices and consumer demand for rich digital content. According to AT&T, U.S. homes now have an average of 12 network-connected devices, such as tablets, laptops, interactive gaming consoles and smartphones, as well as smart TVs and even Internet-connected refrigerators.

Supporting the ever-higher bandwidth demands of triple-play applications, the Vx185 offers industry-leading network processor performance, supporting differentiated features such as:

•Field-proven, carrier-grade voice DSP. Whereas most competing platforms support voice processing on the main network processor, the Ikanos solution preserves processor headroom for advanced services and applications. •The fourth generation of the Ikanos Fusiv accelerator processor implementation enables bi-directional gigabit routing performance, while consuming less than five percent of the host application processor's resources. This acceleration architecture also enables high-performance, dual-band concurrent Wi-Fi (2.4GHz + 5.0GHz) for reliable Quality of Service (QoS) and optimal packet processing performance. Competitive solutions require an additional network processor to meet similar performance metrics. •The Ikanos Vx185 solution enables seamless mixing of voice between standard VoIP lines and cordless headsets connected to an embedded Digital Enhanced Cordless Telephony (DECT) solution in the system.