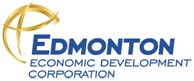 EDMONTON, ALBERTA -- (Marketwired) -- 04/25/13 -- Spring forth on a new adventure and take root in Edmonton, Canada's Festival City. Ground yourself on a mysterious island as Cirque du Soleil raises its trademark blue and yellow Big Top for the first time in Edmonton with Amaluna May 29 - June 16. Feeling a little green? Take a swing at any one of over 84 golf courses in the Greater Edmonton Region before you chip in at the 2013 CN Canadian Women's Open August 19-25. Or, live on the edge of some colourful performances at the Edmonton International Fringe Theatre Festival August 15 -25. Plan to have Edmonton's exclusive hotels colour your next vacation.

Join golf fans from August 19-25, 2013 at the Royal Mayfair Golf Club as Edmonton plays host to the top professional female golfers in the world as they tee-off, chip and putt for the cup at the 2013 CN Canadian Women's Open. This golf package allows you to choose the any day grounds ticket, weekly badge, or the clubhouse 2-some and clubhouse 4-some with your accommodation.

From August 15 - 25, 2013 head to the Edmonton International Fringe Theatre Festival, the largest and longest-running fringe festival of its kind in North America. Laugh, cry and scream at a variety of un-juried and uncensored performances from over 200 theatre productions. Attend this record breaking festival with this fringe package that includes accommodation and a mini-fringer pass.

Edmonton Tourism will be attending several home shows across Northern and Western Canada. Find out when we'll be in your city, come to the show, and visit our booth. There will be fun giveaways and you can enter to win exciting prizes for your next trip to Edmonton. Our friendly staff would be happy to talk to you about Edmonton and answer any questions you might have about our city.


-- Prince George Home Show, April 26 - 28-- Yellowknife Spring Trade Show, May 11 - 12-- Fort McMurray Fall Show and Market, Sept 20 - 22-- Grande Prairie Woman's Show, Oct 18 - 20
Learn more about Edmonton through the stories of those who have experienced it, click
here
. Follow us on Twitter at
@EdmontonTourism
and like us on
Facebook
.
Edmonton Tourism promotes Greater Edmonton as the destination of choice for tourism, conventions, major events and film production and is a division of Edmonton Economic Development Corporation (EEDC). Edmonton Tourism encourages socially and environmentally responsible tourism. For more information, visit
www.edmonton.com
Learn more about Edmonton through the stories of people who've experienced it at
www.edmontonstories.ca
.
Add to Digg
Bookmark with del.icio.us
Add to Newsvine


Contacts:
Edmonton Economic Development Corporation
Renée Williams
Communications Manager, Marketing & Communications
780.932.4865
rwilliams@edmonton.com
www.edmonton.com