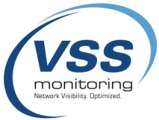 SUNNYVALE, CA -- (Marketwired) -- 04/24/13 -- VSS Monitoring, a leader in network packet brokers (NPBs), today announced that it is uniquely addressing critical networking issues enterprises and mobile operators are facing regarding network security and traffic growth with the latest introduction of platforms to its comprehensive vBroker™ NPB system.

"It's not if -- but when -- the tsunami of sophisticated multi-threat advanced cyber-attacks will happen," said Rob Markovich, SVP of Sales and Marketing for VSS Monitoring. "We serve more than 1700 customers, including governments, financial institutions, large corporate clients, and service providers, which demand zero-day protection and total visibility of their network security, monitoring and performance tools to assure defense against such attacks."

During the first quarter of 2013, highly sophisticated cyber-attacks hit major financial institutions and large enterprises in South Korea, Saudi Arabia, and Russia. Not contained to a single geography or to individual governments, advanced threats, malware and botnets continuously barrage organizations with the ultimate goals of stealing information or causing large-scale network disruption. These attacks constantly test corporate and government network security and performance measures, validating the requirement for defense-in-depth architecture. With its latest vProtector™ and vInspector™ offerings, and additions to its vBroker NPB product series, VSS Monitoring's new solutions help organizations accelerate deployment of next-generation security and performance solutions to address these gaps.

Mobile operators who have deployed or are deploying LTE networks are seeing a rapid growth in network traffic and complexity driven by social media, over-the-top applications, and security concerns. "Mobile carriers are facing a new challenge in gaining visibility into the massive amounts of network traffic in a new architecture," said Gordon Beith, VSS Monitoring Director of Product Management. "Carriers and mobile operators are struggling to monitor their evolving networks for all aspects of performance and security management, and are turning to VSS Monitoring to address these issues."

According to Cisco's Global Mobile Data Traffic Forecast 2012 highlighted earlier this year in Channelnomics.com, "Mobile data traffic will increase 93% by 2017." VSS Monitoring's new solutions give its channel partners a significant growth opportunity to meet these new demands. Working closely with its channel, VSS Monitoring has expanded its leading vBroker offering to help carriers and enterprises meet the challenges they face today, as well as future proof their networks growth requirements.