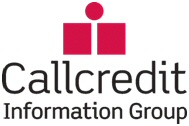 LEEDS, UNITED KINGDOM -- (Marketwired) -- 04/24/13 -- Research published today by Callcredit Information Group has found that there has been a 50% increase in consumers over the age of 35 taking out credit to cover household bills in the last two years.

Whilst historically debt consolidation, car purchases and unforeseen circumstances had been the key reasons for taking out credit, the last two years have seen the 'squeezed middle' struggling to make ends meet and the requirement for additional credit to cover household bills has become more prominent.

Key findings:


-- 24 per cent of consumers have taken out credit in the past 2 years for debt consolidation, a 6 percent increase-- 18 per cent have taken out credit due to unforeseen circumstances-- 15 per cent have used credit to purchase household goods-- 12 per cent have taken out credit in order to pay household bills
As household incomes continue to be challenged and as more people are unable to put aside any money each month, the fast.MAP(i) research also highlighted that debt consolidation and unforeseen circumstances were the next most prevalent reasons for taking out credit.
Once again it was the older age groups suffering most with 30 per cent of 45 to 54 year olds taking out credit to consolidate debt, whilst 13 per cent of those in the same age bracket are taking out credit to pay household bills.
Graham Lund, Managing Director commented, "This latest research indicates that the financial situation for many is continuing to get harder. With more and more people having to use all of their salary to cover the costs of day-to-day expenses, they do not have the spare cash to cope with the continued increases in the cost of living and are seeking alternative means to fund these rising costs.
"Consequently it is now more important than ever that lenders conduct the necessary
affordability checks
to make certain that the applicant is not financially over stretched and will be in a position to pay back the credit."
Graham concluded, "Given the proposed recent OFT regulation within the short term lending sector it is clear that affordability checks are high on the agenda and are a key element in helping to support responsible lending practises across mainstream and alternative lending sectors. At Callcredit we recognise the importance of gaining a complete view of an individual's financial history, which is why over the last seven years we have developed a suite of affordability products that allow lenders to achieve a complete view of customer's finances. Our longevity in the subject of affordability means we are experts in the field and we are therefore in a prime position to assist lenders in undertaking these vital affordability checks."
About Callcredit Information Group -
www.callcredit.co.uk
.
Callcredit Information Group's leading approach to deploying consumer information brings together experts across the fields of credit referencing, marketing services, interactive solutions and consultative analytics to provide businesses and consumers with a range of innovative products and services.
Callcredit's business solutions are designed to help companies discover new customers and improve their engagement with existing customers. Products include award-winning fraud verification tools, consumer marketing data and segmentation to improve customer understanding, global operations to help expand businesses into new markets, and interactive /
digital marketing services
.
Callcredit also offers bespoke
debtor tracing
and recovery tools, and market analysis and network planning for a range of sectors.
(i)Research conducted by fast.MAP from a sample of 2,052 individuals randomly selected from their Consumer Voice panel. Members are recruited via a number of sources to demographically represent the markets based on age and gender.


Contacts:
Callcredit Information Group
Duncan Bowker
PR Manager
0113 388 4300 or Mobile: 07557 263 660
duncan.bowker@callcreditgroup.com

Callcredit Information Group
Lucy Smith
Press Officer
0113 388 4300 or Mobile: 0786 739 5104
lucy.smith@callcreditgroup.com

Callcredit Information Group
Amy Bhavra
PR Officer
0113 826 6845 or Mobile: 0755 716 2990
amy.bhavra@callcreditgroup.com
www.callcredit.co.uk