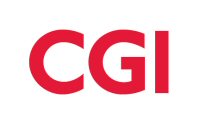 MONTREAL, QUEBEC -- (Marketwired) -- 04/23/13 -- CGI Group Inc. (TSX: GIB.A)(NYSE: GIB) will release results for its second quarter fiscal year 2013, ended March 31, 2013, on Tuesday, April 30, 2013 before the markets open. Management will host a conference call to discuss results and answer questions at 9:00 a.m. (EST).


Who: Michael E. Roach, President and CEO and David Anderson, Executive Vice President and Chief Financial OfficerWhat: Second Quarter Fiscal Year 2013 ResultsWhen: Tuesday, April 30, 2013 at 9:00 a.m. (EST)Conference Call: North America: 1-866-226-1792 Europe: 00 800 9559 6849
Webcast: A live webcast of the quarterly results conference call may be accessed through the
IR section
of our website where a replay will also be archived. Listeners should allow ample time to access the webcast and supporting slides.
Podcast: A replay will be available for download later in the day.
RSS Feed: Subscribe via our
media room
to receive the latest news releases and podcasts.
About CGI
Founded in 1976, CGI Group Inc. is the fifth largest independent information technology and business process services firm in the world. With approximately 71,000 members located in offices and global delivery centers in the Americas, Europe and Asia Pacific, CGI offers a comprehensive portfolio of services including high-end business and IT consulting, systems integration, application development and maintenance, infrastructure management as well as a wide range of proprietary solutions. CGI's annualized revenue is in excess of C$10 billion, with an estimated order backlog of approximately C$18.3 billion; its shares are listed on the TSX (GIB.A) and the NYSE (GIB) and are included in the FTSE4Good Index. Website:
www.cgi.com
.
www.cgi.com/newsroom


Contacts:
Colin Brown
Manager
Investor Relations
514-841-3634
colin.brown@cgi.com