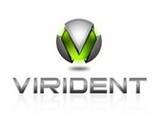 MILPITAS, CA -- (Marketwired) -- 04/22/13 -- Virident Systems Inc., the performance leader in flash-based storage-class memory (SCM) solutions, today announced the company will be demonstrating its newly available FlashMAX Connect™, the industry's first software suite to deliver a shared server-side flash storage tier, at the Percona Live MySQL Conference and Expo, April 22-25, 2013, at the Hyatt Santa Clara and Santa Clara Convention Center. Now in its second year, the conference is widely regarded as one of the best MySQL-focused events. As a gold sponsor, Virident is joining a legacy of supporters that include some of the world's most admired brands, including HP, Amazon Web Services (AWS) and Google.

At booth #402, located in Hall A, Virident will demonstrate during exhibit-hall hours how its FlashMAX Connect suite creates a flash-storage management layer unparalleled in the industry by providing extreme low latency combined with the manageability, shareability and high availability of a traditional storage area network (SAN) architecture. FlashMAX Connect is tightly integrated with the underlying flash layer to create a performance storage tier optimized for databases and virtualization applications. The unique suite enables storage management and flash management to work cooperatively. This ensures performance and endurance are at optimal efficiency, thus providing significant benefits such as shareability, manageability, and high availability compared to alternate solutions lacking this essential integration.

FlashMAX Connect Pricing and Availability:
For more information, contact sales@virident.com.

About Virident Systems
Virident Systems is a leading provider of enterprise-class Storage Class Memory (SCM) solutions that deliver unconditional, consistent performance to data-intensive applications. The inherent advantage associated with this disruptive technology revolutionizes computing by speeding application response time and optimizing datacenter efficiency for new levels of ROI. Virident Systems is backed by strategic investors Intel®, Cisco® Systems, Seagate and a storage solutions provider, as well as Hercules Technology Growth Capital and venture investors Artiman Ventures, Sequoia Capital, Globespan Capital Partners, and Mitsui Global Investments. For more information, visit www.virident.com.

Virident, Virident FlashMAX, FlashMAX Connect and the Virident logo are trademarks of Virident Systems. All other products and services listed herein are trademarks of their respective companies.