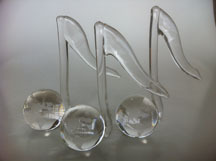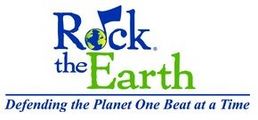 DENVER, CO -- (Marketwired) -- 04/22/13 -- Rock the Earth, a national nonprofit environmental organization that partners with the music industry, today announced the winners of the eighth annual Planet Defender Awards. Based on nominations from the community and Rock the Earth's national volunteer network, the Planet Defender Awards pay tribute to the exceptional individuals and groups working to protect the Earth and inspire others to action, and recognize winners in three categories: Artist, Community Leader and Grassroots Activist.

On Earth Day, Rock the Earth introduced the 2013 Planet Defender Award winners:

•Artist: Linkin Park •Community Leader: James Hansen •Grassroots Activist: Caroline Cannon

"Environmental work is progressing, but the challenges we have continue. Ongoing education about the Arctic is of critical importance on a national and international level. While there is better awareness now, we must have continued unity around protecting our oceans and the overall well being of who we are," said Caroline Cannon, grassroots activist and board member of Maniilaq Association and Goldman Prize winner.

Planet Defender Award - Artist - Linkin Park
This year's Planet Defender Award was presented to music artist Linkin Park. Since Linkin Park was formed in 1996, the award-winning band has combined passion for music with passion for the environment, giving back through extensive charity work, donations and benefit concerts around the world.

In 2005, Linkin Park founded the charity Music for Relief, with a mission to support disaster relief reduce global warming. Since its inception, Music for Relief has raised more than $5 million for the victims of natural disasters around the world, and helped to plant over 1 million trees to help reduce global warming. The charity's environmental programs also help educate artists and fans about how they can reduce their carbon footprint and how climate change impacts weather related disasters.

Planet Defender Award - Community Leader - James Hansen
NASA climatologist James Hansen received the 2013 Planet Defender Award for Community Leader, recognizing his work educating the community about the environmental impact of climate change. Best known for 30 years of research in the field of climatology, Hansen's testimony, activism and leadership on the dangers of climate change have helped to raise broad awareness of global warming.