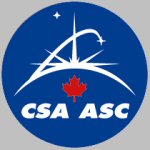 LONGUEUIL, QUEBEC -- (Marketwired) -- 04/22/13 -- On April 22, Canadian Space Agency (CSA) Astronaut Chris Hadfield, currently commander of the International Space Station (ISS), will speak with 150 students from grade 6 to 9 gathered at the Discovery Centre in Halifax to celebrate the launch of the National Film Board (NFB) Space School, an exciting new website that teaches kids about space, science, technology and leadership by giving them a front-row seat to Hadfield's mission. Only three live connections with Hadfield remain during this mission and this will be the final opportunity for media to ask Hadfield questions. He is scheduled to return to Earth on May 13th.

CSA Astronaut Jeremy Hansen will attend the event and provide a presentation on the mission.

Media are invited to the event and will have the opportunity to ask questions to Hadfield. ONLY MEDIA PRESENT ON-SITE at the Discovery Centre will be able to ask questions.

Journalists who cannot be on-site will be able to watch the video connection portion of the event live on the CSA website.


Date: April 22, 2013Time: 11:45 a.m. (ADT)What: Presentation on NFB Space School (10 minutes) Presentation on Expedition 34/35 by Astronaut Jeremy Hansen (15 minutes) Students and media Q&A with Chris Hadfield live from space (20 minutes)Who: Ramona Jennex, Minister of Education and Early Childhood Development of Nova Scotia Ravida Din, Director General, English Program, National Film Board of Canada Paul McNeill, Producer, Atlantic Centre, National Film Board of Canada Jeremy Hansen, CSA Astronaut Chris Hadfield, CSA Astronaut (on video)Where: Discovery Centre 1593 Barrington Street Halifax, NS B3J 1Z7
About NFB Space School:
-
Video trailer
.
Follow us on :
RSS:
http://www.asc-csa.gc.ca/rss/default_eng.xml
Facebook:
https://www.facebook.com/pages/Canadian-Space-Agency/150629121625960
YouTube:
http://www.youtube.com/user/Canadianspaceagency
Twitter:
http://twitter.com/csa_asc


Contacts:
Canadian Space Agency
Media Relations Office
450-926-4370
media@asc-csa.gc.ca
www.asc-csa.gc.ca

National Film Board of Canada
Jennifer Mair
Publicist
416-954-2045
J.Mair@nfb.ca