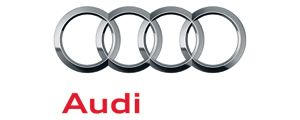 HERNDON, VA -- (Marketwired) -- 04/02/13 -- Audi today reported March 2013 sales of 13,253 vehicles, a 14% increase over the previous March record set last year. The sales performance for the month gave Audi of America its second-best month in history. March also stands as the 27th consecutive month of record sales for the brand with the four rings.

Sales of Audi premium category vehicles (Audi A8, Audi A7, Audi A6, and Audi Q7) have increased 25% YTD, and represent 37% of total Audi sales YTD. Audi's flagship vehicle, the Audi A8 sedan, jumped 35% while the Audi Q7 luxury SUV posted a 53% gain for the month. Audi momentum also benefitted strongly from robust demand for the Audi Q5, which generated a 39% sales increase for the month and a 37% increase year to date.

"Demand remains extremely strong for our most luxurious and our most popular premium models," said Mark Del Rosso, Executive Vice President and Chief Operating Officer, Audi of America. "All signs point to sustained growth in the months ahead as Audi works towards a target goal of 150,000 vehicles sold in the U.S. this year."

Highlights:

•Sales mix for Audi S models finished the month at 17% for the S4 sedan; 39% for the S5/ RS 5 Coupe; 24% for the S5 Cabriolet; 12% for the S6; 24% for the S7; 17% for the S8; 66% for the TTS / TT RS coupe and 30% for the TTS Roadster.•Audi A4 sales up 20% compared to March 2012; YTD sales grew 13% compared to previous period. Audi allroad sales ended the month at 537 cars for the month and 1,290 cars YTD.•Sales of Audi A6 increased 18% compared to March 2012; YTD sales grew 22% compared to previous period.•Sales of the Audi A8 increased 35% compared to March 2012; YTD sales grew 37% compared to previous period. •Sales of the Audi Q5 increased 39% compared to March 2012; YTD sales grew 37% compared to previous period. •Sales of the Audi Q7 increased 53% compared to March 2012; YTD sales grew 48% compared to previous period. •Sales mix for Audi TDI clean diesel models finish the month at 23% for the A3 TDI and 26% for Q7 TDI. A3 sales in March 2013 were down substantially as the brand prepares for the arrival of the all-new A3 sedan in early 2014.•For the record-setting month of March 2013, four Audi models recorded year-over-year sales increases of 20% or more, including the Audi A4, Audi A8, Audi Q5 and Audi Q7.•Audi Certified pre-owned sales increased YTD 3% to 9,054 vehicles to establish as new March sales record.

ABOUT AUDI
Audi of America, Inc. and its U.S. dealers offer a full line of German-engineered luxury vehicles. AUDI AG is among the most successful luxury automotive brands globally. Audi was a top-performing luxury brand in Europe during 2012, and broke all-time company sales records in the U.S. Through 2016, AUDI AG will invest about $17 billion on new products, facilities and technologies. Visit www.audiusa.com or www.audiusanews.com for more information regarding Audi vehicle and business issues.



AUDI US SNAPSHOT --YTD-- March March March MarchModel Line '13 '12 Yr/Yr % '13 YTD '12 YTD Yr/Yr % Actual Actual change Actual Actual changeA3 120 633 -81.0% 743 1,687 -56.0%A4/ allroad 3,951 3,291 20% 9,795 8,686 13%A5 1,628 1,714 -5.0% 4,001 3,711 7.8%A6 1,746 1,479 18.1% 4,375 3,581 22.2%A7 797 798 -0.1% 2,083 2,025 2.9%A8 563 418 34.7% 1,462 1,065 37.3%Audi Q5 3,099 2,225 39.3% 8,196 5,970 37.3%Audi Q7 1,092 716 52.5% 2,901 1,955 48.4%R8 68 90 -24.4% 167 243 -31.3%TT 189 221 -14.5% 463 547 -15.4%Total Audi Sales 13,253 11,585 14.4% 34,186 29,470 16.0%Total CPO Sales 3,425 3,351 2.2 % 9,054 8,786 3.1 %
NOTES:
- 2012 A4 includes Audi A4 Avant, A4 sedan, S4 sedan and Audi allroad models.
- 2012 A5 includes Audi A5 coupe, S5 coupe, RS 5 coupe, A5 Cabriolet and S5 Cabriolet models.
- 2012 A6 includes Audi A6 sedan and S6 sedan.
- 2012 A7 includes A7 sedan and S7 sedan.
- 2012 A8 includes Audi A8 sedan, A8 L sedan and S8 sedan models.
- TT includes Audi TT, TTS, TT RS coupe'; TT and TTS roadster models.
- R8 includes Audi R8 coupe and R8 Spyder models.


Audi of America Communications

Brad Stertz
Tel.: +1 703 364 7440
E-mail: brad.stertz@audi.com